John Lewis Biography
Learn about the namesake of the John Lewis Theatre and Auditorium.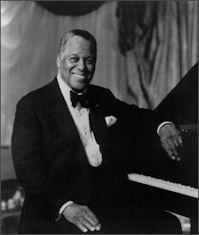 John Aaron Lewis (May 3, 1920 - March 29, 2001) was an American jazz pianist and composer best known as the musical director of the Modern Jazz Quartet.
Lewis learned classical music and piano from his mother starting at the age of seven. Born in Illinois, he was raised in a neighborhood near the South Broadway Cultural Center in Albuquerque, and attended the University of New Mexico where he studied music and anthropology.
Moving to New York City, in 1946 he joined Dizzy Gillespie's bop-style big band, composing and arranging for the band while also attending the Manhattan School of Music. Throughout his long career he worked with Charlie Parker, Lester Young, Miles Davis, Ella Fitzgerald, Gerry Mulligan, and other jazz luminaries.
In 1951 John Lewis, Milt Jackson, Clarke, and Ray Brown formed the Milt Jackson Quartet. In 1952 Percy Heath replaced Brown on bass and the Modern Jazz Quartet was born, with Lewis serving as music director and pianist. He wrote and performed with MJQ from 1954 to 1974. He also directed the School of Jazz at the Music Inn in Lenox, Massachusetts, and from 1958 to 1982 served as music director of the annual Monterey Jazz Festival. He also held teaching positions at City College of New York and Harvard University.