Coral Propagation Program
New Mexico may be hundreds of miles from the ocean, but coral is growing right here in Albuquerque.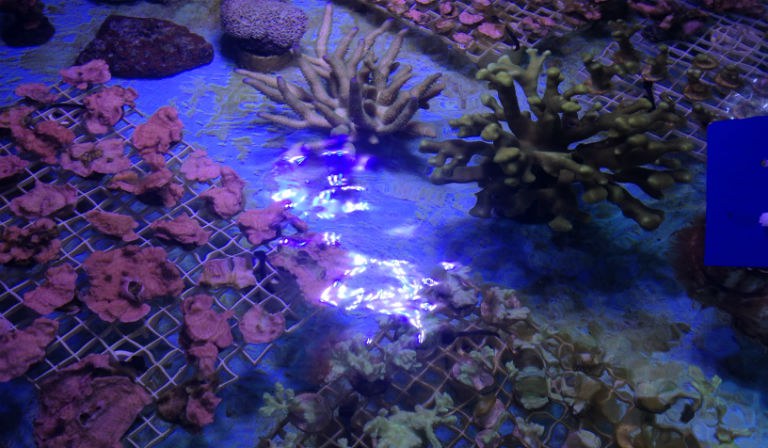 New Mexico may be hundreds of miles from the ocean, but coral is growing right here in Albuquerque.
Coral reefs are vitally important to marine wildlife - fish use them as hatcheries, nurseries and habitat, and they are important hunting grounds for animals like sharks. However, many coral reefs are endangered because of global climate change, pollution and even scuba diving, which can cause breaks in the reef.
Now these ocean ecosystems have a New Mexico connection. The ABQ BioPark Aquarium is working to build awareness and save the world's remaining coral reefs through its coral propagation program - staff are growing coral behind the scenes and sending the specimen to other facilities like the Oklahoma City Zoo, Texas State Aquarium in Corpus Christie and California Science Center in Los Angeles.
Albuquerque has 50 species of coral and about 800 specimens. The coral tank at the ABQ BioPark Aquarium allows New Mexicans to experience something that they may otherwise never see in the wild.
Growing the coral at the aquarium also enables the BioPark and other facilities across the country use coral as an educational tool for conservation without contributing to more coral loss in the sea.
Aquarist Sara Hamilton said having coral in the aquarium is a great way to educate visitors that their actions matter, no matter how far away they live from the ocean.
"The Rio Grande eventually ends up in the ocean, so the things we do right in New Mexico do have an impact on coral and the wildlife that depend on it down the line," said Hamilton.
Coral propagation is done by cutting "frags" from larger coral reef and using those to grow a new one. A frag starting at 1 inch may grow to about 5 inches for shipment - this takes around 5 months of growing time. In comparison, many of the large coral reefs in the ocean have grown over thousands of years.