Become a Citizen Scientist
Great Backyard Bird Count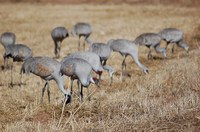 The Botanic Garden is a hotspot for bird watching - numerous bird species utilize its more than 36 acres of cultivated gardens, natural habitats, perennial ponds and diverse food sources.
Grab your binoculars and head to the Botanic Garden for the nationwide Great Backyard Bird Count, which takes place annually in February.
The event takes an annual snapshot of migratory birds, and all information collected will be given to the Cornell Lab of Ornithology to be compiled with data from around the country. Scientists use this information along with observations from other citizen-science projects to get the "big picture" about what is happening to bird populations.