Fishing
From dawn to dusk, fishing is available at Albuquerque's renovated Tingley Beach.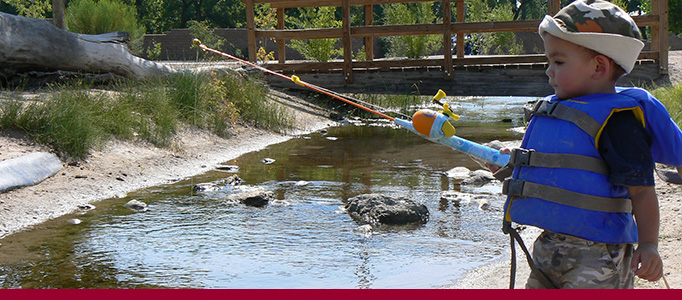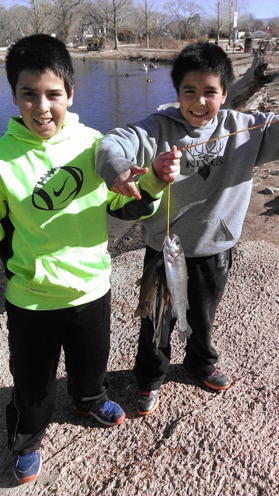 Elijah and Zachary each caught four trout in just one hour on Dec. 28, 2013. Fishing at Tingley Beach is good year-round!
Stocked regularly with trout and catfish, the ponds at Tingley Beach offer fishing for anglers of all ages and abilities.
Bait and lures are allowed at Tingley's largest body, the Central Pond. The southern Catch and Release Pond is a favorite among local fly-fishers, and youngsters less than 13 years old have their own Children's Pond to enjoy.
New Mexico state fishing rules apply to Tingley Beach. Accordingly, everyone 12 years or older must have with them a current N.M. fishing license while fishing at Tingley.
Catch & Release
For information on effective catch and release practices the Tingley Beach Curator Office: (505) 248-8514.
Quality Water
Tingley Beach South Pond is designated as a Quality Water of the State of New Mexico.
Information about state Quality Waters is available from the New Mexico Department of Game and Fish's Fishing Regulations.
Free copies of state Fishing Regulation guidelines also are available at Tingley Outfitters located inside the Tingley Station.
Fishing Violations
Report violations of wildlife laws to Operation Game Thief.
You can remain anonymous. Rewards are offered for information leading to criminal charges.