City Councilor Trudy Jones
Welcome to District 8, Councilor Trudy Jones.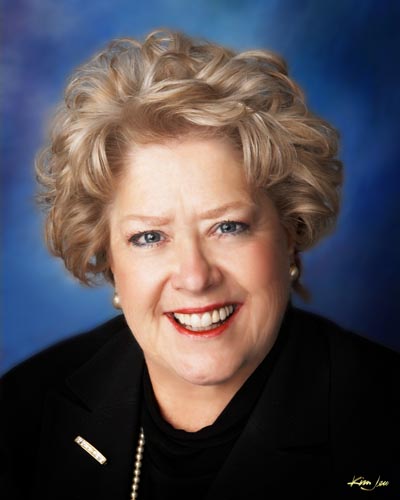 Email Councilor Trudy Jones: [email protected]
Contact Policy Analyst Aziza Chavez:
[email protected]
(505) 768-3106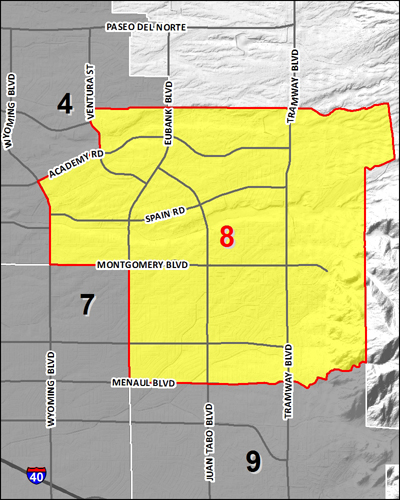 District 8 is located on Albuquerque's northeast side.
City Councilor Trudy Jones represents District 8, Albuquerque's Far Northeast Heights and Foothills. She was elected to the City Council in October 2007.
Learn more about Councilor Jones
What's Important in District 8
Councilor Jones is committed to improving the lives of citizens in District 8 and the City as a whole.
Get Help for Common Issues
Need more help? Didn't get a response? Contact us right away, and we'll help. Send us an online request or call my policy analyst at (505) 768-3106.
Photos from District 8
Latest News & Events
Apr 13, 2015 from 06:30 PM to 08:30 PM
Meetings of the Community Policing Council are open to the public
Serve your community on the Metropolitan Parks & Recreation Advisory Board!
Grand reopening of Academy Hills Park, dedication of new public art piece & annual Fall Festival.
Academy Hills Park re-opens with new jogging path, benches, landscaping and irrigation system.
Bear Canyon Senior Center Recognized for Outstanding Service to Community and Received National Accreditation.
Check out the newest sculpture, "Desert Primrose," in District 8!
Update on the status of the Park Renovation as of May 22, 2014. The contractors are a bit ahead of schedule right now!
Updates regarding the planned improvements for Academy Hills Park