City Councilor Brook Bassan
Information about City Councilor Brook Bassan.
City Councilor Brook Bassan represents District 4, Albuquerque's Northeast Heights.
Learn more about Councilor Bassan.
What's Important in District 4
Councilor Bassan is committed to improving the lives of District 4 residents and the City as a whole.
Get Help for Common Issues
Need more help? Didn't get a response? Contact us right away and we'll help.
Send us an online request or call my policy analyst at (505) 768-3101.
District 4 Location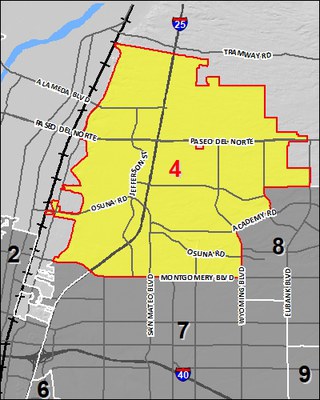 District 4 is located on Albuquerque's northeast side.