Creative Bravos Awards
Awards to honor Albuquerque's creative economy
Friday, November 1, 2019 | KiMo Theater
About the Awards
The City of Albuquerque's Creative Bravos Awards are dedicated to recognizing and honoring work that makes a significant impact on the lives of residents, neighborhoods, and/or communities. The awards are given annually to individuals, youths, teams, events, programs, organizations and businesses that celebrate the breadth of creative work that exists in the city.
Nominations
Each year an award ceremony is hosted in November. Awards are given to established and emerging creatives of any age. Nominations should be submitted on behalf of anyone you feel benefits Albuquerque's creative economy. Self-nominations will not be accepted. 
The 2019 Creative Bravos Award nomination deadline has passed.
---
The 2018 Creative Bravos Awards winners: 
Native Realities, https://youtu.be/uLA9ClvGMMQ
Circo Latino, https://youtu.be/cmLTwb7AsXA



Ebony Isis Booth, https://youtu.be/S_34OfBiGYU


Kei & Molly Textiles,  https://youtu.be/lJ-iP0LAnfU
Ideum,  https://youtu.be/jaAy4zVpAtw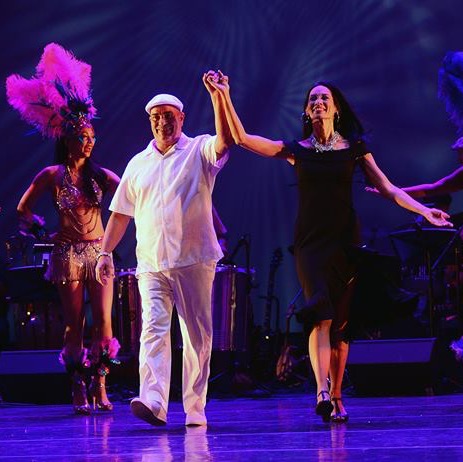 Frank and Pilar Leto,  https://youtu.be/eaudVN5W7ao
Montgomery Shirley


Maggie Ramos-Mullane


Zavier Thompson
Sarita Sol Gonzalez
---
Save the Date!
Friday, November 1, 2019 | Creative Bravos Award Ceremony