ArtsThrive: Art Exhibition & Benefit
Albuquerque Museum Foundation's largest fundraiser of the year is held annually at Albuquerque Museum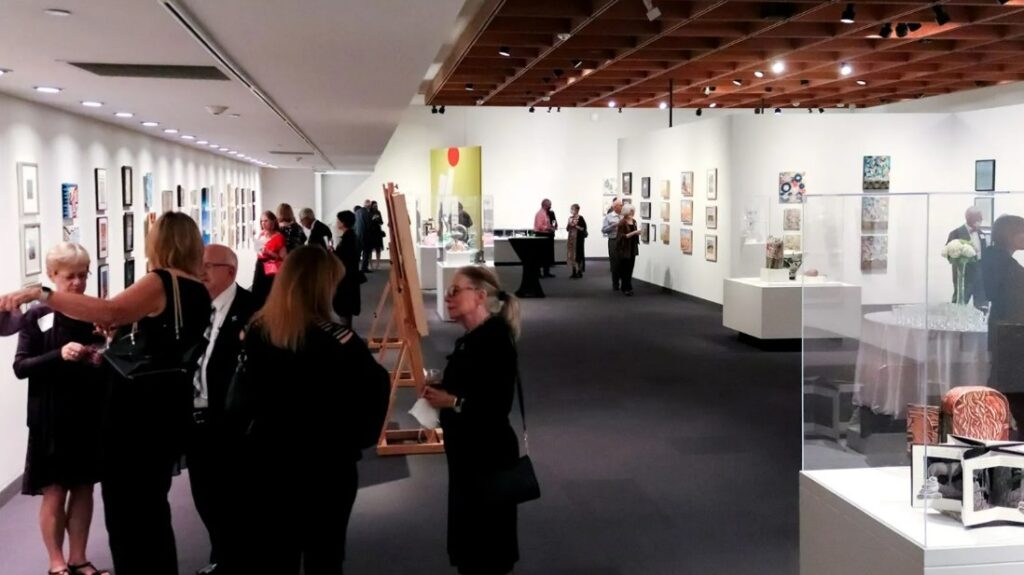 On View
March 5–April 16, 2023
ArtsThrive: Art Exhibition and Benefit, which has traditionally been held annually in the Fall, has been moved to the Spring. The exhibition will be held at Albuquerque Museum, March 5 – April 16, 2023.
Thank you ArtsThrive Sponsors
Platinum Sponsor
American Home Furniture & Mattress
Gold Sponsor
RBC Wealth Management: The Cates Team
Silver Sponsors
Charles Stephen • Richard Van Dongen
Bronze Sponsors
Century Bank • USBank • Rodey Law Firm • Fidelity Investments
Supporting Sponsors
New Mexico Mutual • HUB International
Community Sponsor
Aspen Printing
View ArtsThrive information at Albuquerque Museum Foundation
ArtsThrive: Art Exhibition & Benefit is a juried exhibition hosted by the Albuquerque Museum Foundation and held at the Albuquerque Museum.
ArtsThrive is held annually and is organized by the Albuquerque Museum Foundation, a not-for-profit organization helping to fund vital educational and exhibition programs at the Albuquerque Museum.
Artwork that is selected for inclusion in the exhibition is for sale to the public for the duration of the show, with 60% of art sales going back to the artist.
Save the dates for these special events.  
March 2, 2023, 6–9 p.m.
ArtsThrive Collectors' Premiere
March 4, 2023, 6–10 p.m.
ArtsThrive Gala
April 16, 2023, 3–5 p.m.
ArtsThrive Off the Wall
CALL FOR ARTISTS IS CLOSED
For more information, call the Albuquerque Museum Foundation at 505-677-8500.