Planning
Learn how the Planning Department can assist you.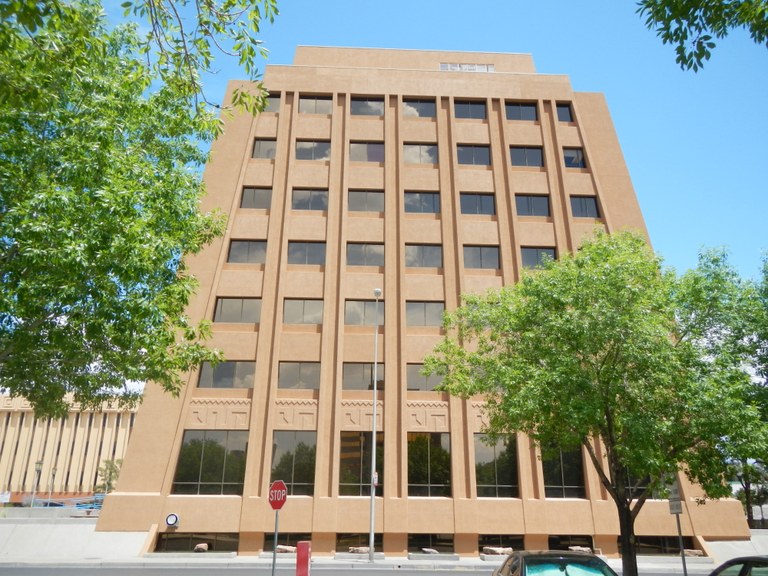 Important Notices
News and announcements from the Planning Department.
Update to Site Plan Checklist
PNM has requested that all electric lines and poles be noted on the Utility Plan that is required for any Site Plan (DRB or EPC). The Site Plan Checklist has been updated to add this requirement and is available checklist is available here as well as available in hard copy at the One Stop Shop/Plaza del Sol building.
Integrated Development Ordinance
The Integrated Development Ordinance (IDO) is the City's zoning code.
Latest Updates
The annual update to the IDO in 2019 is currently under review. To learn more about proposed changes to the IDO, visit the ABC-Z project website, email

[email protected]

with questions, or call 505-924-3860 and ask to speak to a member of the ABC-Z project team.
On September 4, 2019, City Council adopted amended regulations for Old Town Historic Protection Overlay zone via Ordinance 19-52 related to signage and tap room or tasting room use. These changes will become effective on January 31, 2020 or on the effective date of the annual update to the IDO, whichever is sooner.
Effective September 3, 2019, interim regulations related to North 4th Street have been adopted by the City Council until the annual update of the Integrated Development Ordinance (IDO) is completed.
Effective May 24, 2019, interim procedures related to the Development Review Board have been adopted by the City Council until the annual update of the Integrated Development Ordinance (IDO) is completed.
Follow-up Zoning Conversion Process
From May 2018 to May 2019, the City offered a voluntary zoning conversion process for eligible properties to better match land uses with IDO zones, among other issues identified in City Council Resolution 18-29.
The City received forms from over 1,300 property owners, which were submitted into the review/decision process in three batches. Batch 1 and Batch 2 are approved and in effect.
The review/decision process for Batch 3 properties includes 3 steps, each with a public hearing:
Property owners are welcome to attend and testify at any or all of these hearings where their property is being considered, but attendance is not mandatory. Anyone may submit written comments and/or give testimony at any public hearing throughout the process.
The property owner can withdraw from this voluntary process any time before the City Council takes final action. The Official Zoning Map will be updated based on the City Council's final decision.
 To follow the progress of properties submitted in Batch 3:
Development Review Board Update
The Development Review Board (DRB) implemented a new application form on Wednesday, April 17, 2019. The new application is strictly for DRB cases and can be found here as well as under Forms & Applications. To avoid any delays in the application process, the new Development Review Board Application form must be used.
See below for links to an updated infrastructure list template and examples of signature blocks for different types of applications:
Coming Soon: Online Services System

The Planning Department's Online Services System is expanding! Coming soon, the Development Review Board, Environmental Planning Commission, Zoning Hearing Examiner, and the Landmarks Commission will join other services currently available on the system.
The new online system will allow you to fill out your application, submit required documents, track application progress and pay application fees from any computer or mobile device. Check back for more details.
Did You Know?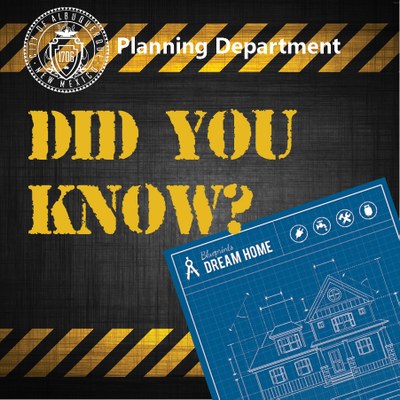 Ever wonder if that little DIY construction project you were planning for your home needs a permit (raising the wall in your yard, installing a patio cover, etc.)? Want to learn more about home construction resources available to you?
The Planning Department's Building Safety Division can help.
We offer a wide range of resources to help you navigate through the building codes and required permitting process.
Learn more at our Homeowner's How-To Guide.
News
Stay up-to-date on the latest news from the Planning Department.
Follow us on social media or sign up for updates via the electronic newsletter for the ABC-Z Project.

Events & Workshops
No results were found.