Planning
Learn how the Planning Department can assist you.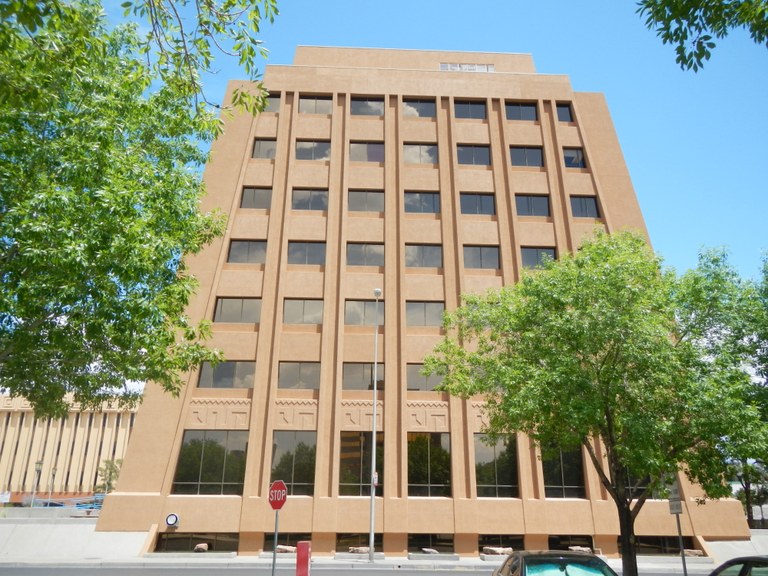 The City of Albuquerque Planning Department provides a full range of services from processing building permits to developing long range, regional plans and policies.
The department also houses several boards and commissions including, but not limited to, the Development Review Board, Environmental Planning Commission and the Zoning Hearing Examiner.
Important Notices
News and announcements from the Planning Department.
*****UPDATE*****
City of Albuquerque offices were closed February 19, 2019 due to inclement weather.  The Zoning Hearing Examiner cases that were scheduled for 9:00 am that day are rescheduled to March 19, 2019.  The rescheduled cases will be heard beginning at 9:00 a.m.  If you have questions, please contact Suzie Sanchez, ZHE Administrative Assistant at 924-3894.
Integrated Development Ordinance
Effective May 17, 2018, the Planning Department has an updated fee schedule and new application forms and checklists for permits and approvals regulated by the Integrated Development Ordinance (IDO), including those for the following Boards and Commissions:
Follow-up Zoning Conversion Process
The City is offering a free process to property owners until May 2019 to convert zoning to better match existing land uses and address other issues remaining after the initial IDO zoning conversion. City Council directed the Planning Department to establish this process in Resolution 18-29.
Current Development Review Board (DRB)
Current members on the Development Review Board consist of the DRB Chair, Transportation Development, AMAFCA, Utility Development, and Code Enforcement. Although a representative from the Department of Parks and Recreation no longer sits on the board, it remains a commenting agency.
All signature blocks must be amended to add their name to plats and site plans, as well as on infrastructure lists.
See below for links to an updated infrastructure list template and examples of signature blocks for different types of applications:
Coming Soon: Online Services System

The Planning Department's Online Services System is expanding! Coming soon, the Development Review Board, Environmental Planning Commission, Zoning Hearing Examiner, and the Landmarks Commission will join other services currently available on the system.
The new online system will allow you to fill out your application, submit required documents, track application progress and pay application fees from any computer or mobile device. Check back for more details.
Did You Know?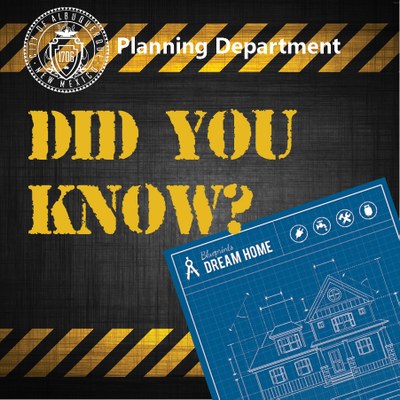 Ever wonder if that little DIY construction project you were planning for your home needs a permit (raising the wall in your yard, installing a patio cover, etc.)? Want to learn more about home construction resources available to you?
The Planning Department's Building Safety Division can help.
We offer a wide range of resources to help you navigate through the building codes and required permitting process.
Learn more at our Homeowner's How-To Guide.
News
Stay up-to-date on the latest news from the Planning Department.
Follow us on social media or sign up for updates via the electronic newsletter for the ABC-Z Project.

Events & Workshops
No results were found.