Neal Ambrose-Smith
On view at Albuquerque Museum. A collaborative effort with 516 Arts supporting working artists.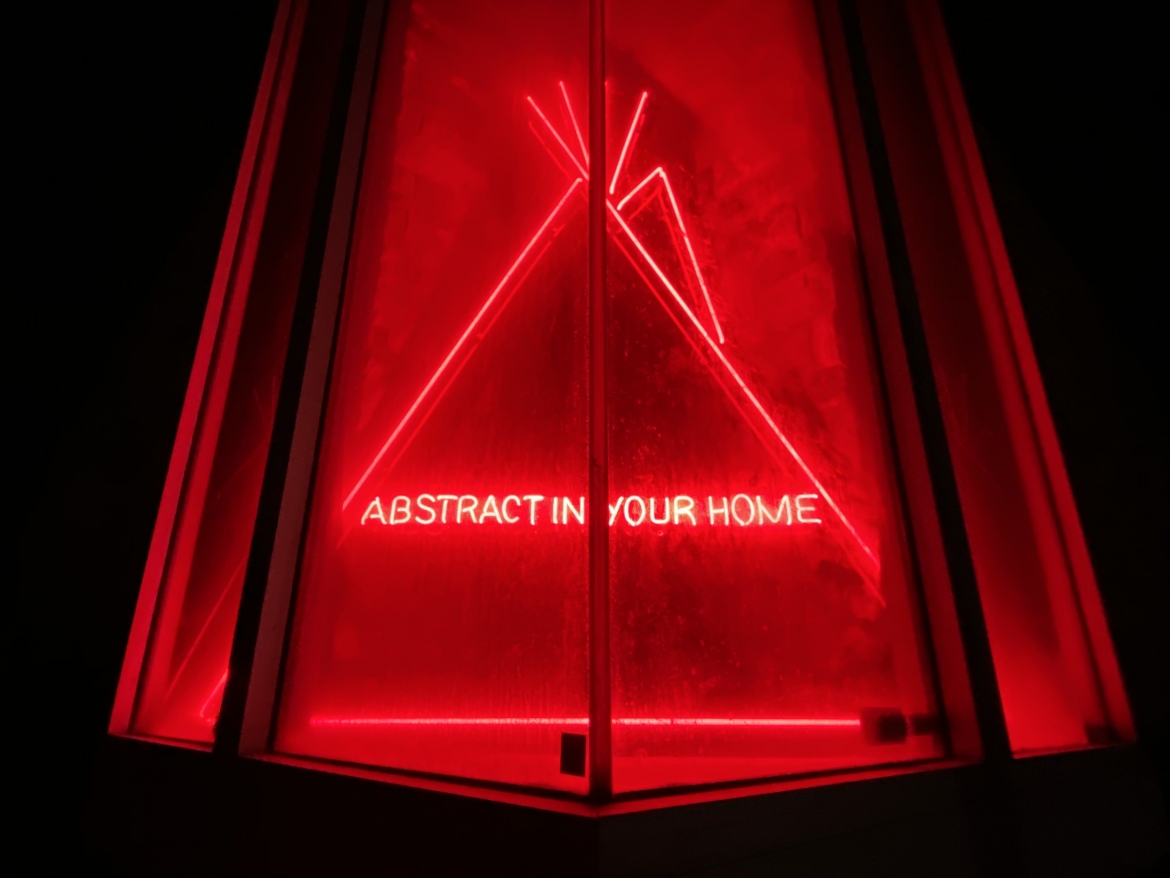 Neal Ambrose-Smith, Abstract in Your Home, 2009, neon. 
Window view from Mountain Road and 20th Street
Photo: Claude Smith 
Windows on the Future: Neal Ambrose-Smith

Neal Ambrose-Smith 
Windows on the Future is a regional series of storefront art installations that will run throughout the month of July across Santa Fe, Albuquerque, and Taos, New Mexico. The collaborative effort, sponsored by 516 Arts, supports working artists with stipend payments and brings vibrancy and vitality to central and northern New Mexico's commercial districts while still encouraging social distancing.
Neal Ambrose-Smith, a descendant of the Confederated Salish and Kootenai Nation of Montana, was born in 1966. Currently, Neal is a Pop Artist who works as a painter, sculptor, printmaker, and professor at the Institute of American Indian Art in Santa Fe, New Mexico. His work has received numerous honors and has been featured in collections around the world from the Smithsonian National Museum of the American Indian to the Hongik University in Seoul, South Korea.