Summer 2023 Camp Fearless
Information about the Albuquerque Police Department's Summer Camp Fearless.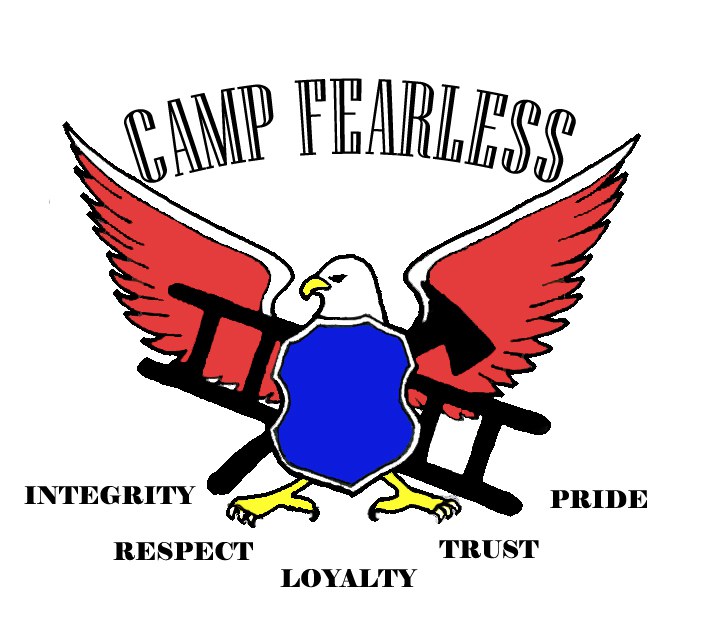 About Camp Fearless
Six, four-day camps
Time: 8:45 a.m. - 4:00 p.m.
Camps are free
Registration opens on April 10, 2023, at 12 p.m.
The Albuquerque Police Department (APD), in collaboration with Albuquerque Fire and Rescue, the New Mexico National Guard, and the City of Albuquerque will be hosting a summer leadership camp, Camp Fearless.
Camp Fearless is for youth between the ages of 8-13. The goals of Camp Fearless will focus on building positive relationships and self-image, engaging with positive role models, leadership, physical fitness, and team building so participants are equipped with skills to develop successful and healthy lifestyles.
Registration for Camp Fearless is now closed.
| Date | Location |
| --- | --- |
| June 6 to 9 | Jimmy Carter Middle School |
| June 13 to 16 | Valley High School |
| June 20 to 23 | Van Buren Middle School |
| June 27 to 30 | McKinley Middle School |
| July 11 to 14 | Kennedy Middle School |
| July 18 to 21  | James Monroe Middle School |
Events during camp:
Each day will start with warm up exercises and will include lunch.
Tuesday: Field trip to the BioPark Zoo and Aquarium followed by an afternoon of STEM with APD's Forensics Unit.
Wednesday: APD's Tactical Teams will present, we'll visit the Albuquerque Balloon Museum and leave time for Q&A about being an officer
Thursday: Participants will spend time at Albuquerque Fire Rescue's academy, then they'll get a water survival course from the NM National Guard at a swimming pool.
Friday: We will have a special guest come meet the participants and talk to them about their jobs as public servants. We will have a BBQ followed by a graduation ceremony that will begin at 12:30. Families are invited to attend the graduation ceremony, which will conclude our camp.
Thank you to Comcast for sponsoring the 2023 Camp Fearless. As part of its long-standing commitment to Digital Equity, Comcast is participating in the federal government's Affordable Connectivity Program. This enables eligible households to receive up to $30/month to pay for home internet or mobile service. When households choose Comcast's Internet Essentials program, ACP will cover the full monthly cost of their internet service. Learn more: ACP benefit | Internet Essentials | Comcast's Commitment to Digital Equity.
For more information, contact:
Danielle Silva, Community Engagement Manager