Summer Camp Fearless
Information about the Albuquerque Police Department's Summer Camp Fearless.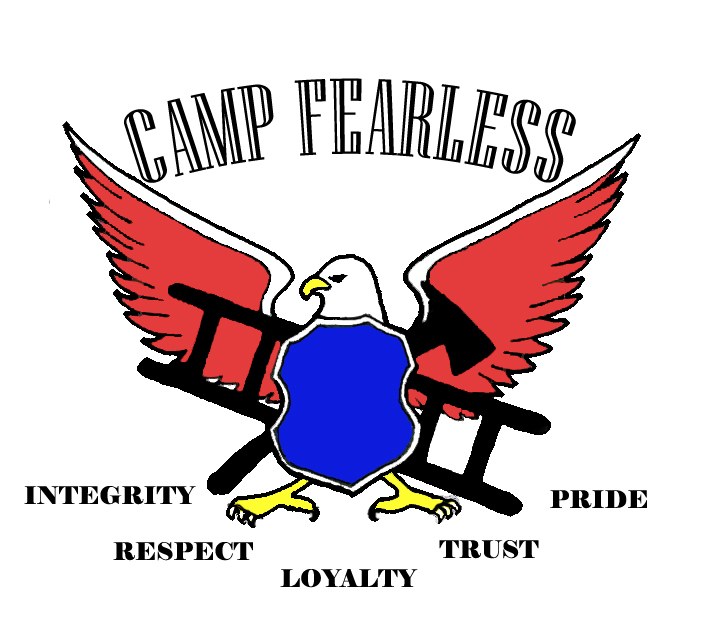 About Virtual Camp Fearless
Greetings from the Albuquerque Police Department! Unfortunately, due to the COVID-19 pandemic, APD canceled the police youth camps for the summer of 2020. Despite "social-distancing," this will not stop APD from reaching out to Albuquerque's youth. APD is excited to launch our 1st Virtual Youth Camp!
WHO is this for? The Virtual Camp is primarily designed for age groups between 7-13 years of age. All ages outside the listed age group are still welcomed and encouraged to view. Only age groups between the ages of 7-13 are eligible for the Certificate of Achievement and other awards.
WHAT is this about? The Albuquerque Police Department has created a collaboration of YouTube videos utilized to educate youth on topics such as: public safety, APD's specialized units, and health & wellness.
WHEN does this begin? APD's Virtual Youth Camp commences July 8th, 2020, and participants are expected to have completed all required viewings by July 31st, 2020.
WHERE do I view? https://www.youtube.com/playlist?list=PL7Tncjo9REsqPPkICqcsXm6SAwVczjDzm
WHY should I do this? The men and women of the Albuquerque Police Department are dedicated to keeping the community safe and there is no one better to do this with than our youth! Our goal is to strengthen trust between the community & youth with the Albuquerque Police Department in order to build a more peaceful community. These videos are positive messages for your children to enjoy and help them lead a safe and healthy lifestyle.
How does a child participate? The participant must complete the steps below in order to graduate from APD's Virtual Youth Camp.
Participant must have a parent/guardian print and complete the Participation Application information within this packet.
Participant is required to watch each of the videos listed in this packet and check off the box next to it once viewed. (One hour a day for five days will be enough to complete all required viewings).
Participant is required to have a parent/guardian sign the required video watching list once the participant has viewed all videos to ensure required viewing material was met.
Participant is required to write a letter addressed to Lieutenant Roger Legendre after watching all of the required viewing material. The letter must include the participant's favorite video and why, what the participant learned, how the participant plans to keep themselves safe and how they can make their community a better place to live. Participants may also include anything else they wish to share such as your favorite sport or hobby.
Participant is required to deliver this packet along with their letter to Lieutenant Roger Legendre by August 5th, 2020.
Registration Information
Participant's packet and letter may be delivered to Lieutenant Roger Legendre 1 of 3 ways below:
Mail and address to:

Lieutenant Roger Legendre
10401 Cibola Loop NW
Albuquerque, NM 87114


Hand deliver to the Northwest Police Substation located at the above address.
Scan form and send to email address:

[email protected]
By turning in the packet and letter by August 5th, 2020, every participant (7-13 years of age) will be considered a graduate of the APD Virtual Youth Camp and the delivered packet and letter will serve as an invite to collect their Certificate of Achievement. What is next?
On August 10th, 2020, every participant (7-13 years of age) may come to the Northwest Substation located at 10401 Cibola Loop NW to collect their Certificate of Achievement and any other awards they may receive between the hours of 9 AM and 1 PM.
In order to best practice social distancing and to be safe you are asked to stay in your vehicles and the Certificate of Achievement will be presented to the participant through a drive through service.
Additional Participation Incentives:
The first 50 applicants who turn in all requirements shall receive a gift certificate to either McDonald's or Chick-fil-A. Gift certificates will be handed out randomly.
The first 500 applicants who turn in all requirements will receive an APD Virtual Camp Challenge Coin.
A random drawing will be held on August 6th, 2020, for all participants who turned in all requirements by August 5th, 2020.
The first 5 participant names drawn will have the opportunity to have lunch with the Chief of Police, Michael Geier, sponsored by Domino's Pizza. (Details will be included to those whose names are drawn).
The second 5 participant names drawn will have Domino's Pizza for their immediate family delivered to their home by an APD Officer.
Any participant may choose to have an officer write back to them as a penpal.
Please Note:
Videos will be released beginning on July 8th, 2020 and additional videos will be added each day until all are available. Continue to check back daily for the most recent video uploads and to complete the video watching list provided in the packet.
Questions
Please direct any questions you may have to Lieutenant Roger Legendre at [email protected].