Angelique Anderson May 2, 2020
Information about homicide investigations.
About the Victim
Case Status: Solved
Persons Charged: Isaiah Hayes
Case #: 200035865
Location of Incident: 402 General Somervell NE
Incident Details
Isaiah Hayes has been charged with the murder of Angelique Anderson during an altercation amongst several people that had convened to physically fight. Isaiah Hayes has an active murder warrant.
If You Have Information
If you have information about this, or any other case, please contact Crime Stoppers. Crime Stoppers will never ask for your name and you will remain completely anonymous. The phone line is not recorded, nor is it connected to any caller ID device.
Call 911 for an emergency or a crime in progress.
Call (505) 843-STOP (7867)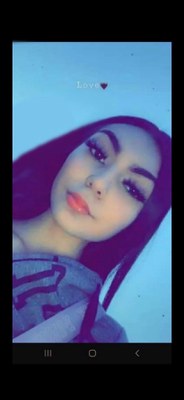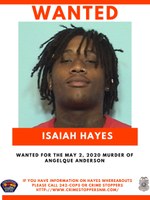 Family Story
My daughter is Angelique Anderson she was 15 yrs old and was taken away on May 2, 2020. She was born on December 22, 2004. She's been a blessing since the day she was born Angelique has three older sisters, a younger brother and a nephew.

She was very protective over her sisters and took care of her little brother and liked hanging out with her nephew. Angelique put everyone before herself was sweet caring and loving she was always there for anyone if just to talk or come hangout at our house she always made everyone laugh, she is very independent and strong willed. She could not wait to turn 16 to get a job and start driving she was so excited. I miss her laugh, smile especially her voice, miss hanging out with her, hearing her get snacks all night in kitchen, miss our long talks, we really miss her big hugs.

A favorite memory is when she covers her little brother and gives him kisses before she goes off to bed and he'd be sleeping, and how she would curl my hair for me. She didn't like to be cold at all, didn't like any bugs ,didn't like to see anyone sad, would try cheering them up. Angelique loved playing with her cat YAO, she liked getting her nails done, and doing her makeup and doing her eyelashes she asked her sister to do it. She also liked to sing and do gymnastics. She liked watching scary movies on Netflix and having family movie nights with us all.

I wish I could tell her how much she is loved and missed. Oh how wish I can change that day. I wish I could hold her and comfort her. I wish she knew the impact she had on people.