Mayor Keller Announces New Hires to Combat Homelessness
Key hires will drive City's approach to providing services and support for the unsheltered.
The City has filled two important roles to support its efforts to provide services to the unhoused and address homelessness in Albuquerque. Azka Naru will serve as the Gateway Manager, spearheading programming at the City's newest facility dedicated connecting folks to services and getting them off the street. Maria Wolfe will serve as the Homeless Innovations Officer, working across different initiatives to coordinate the City's response to homelessness and simplify pathways to resources and support.
"These leaders bring the expertise we need to help address homelessness in Albuquerque and get more folks connected to the right services," said Mayor Tim Keller. "We are focused on doing our part as a city to provide the support and connections we can to get people off our streets and on to a better path."
The City recently split the Family and Community Services Department into two, creating the Health, Housing, and Homelessness Department, and the Youth and Families Department. This move allows the City to better focus on these top priority areas to enhance programs and services in Albuquerque.
Dr. Azka Naru, Gateway Manager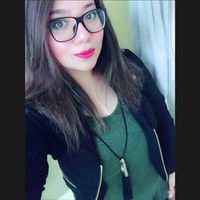 Dr. Azka Naru is a pharmacist by training and has her Master's in Public Health from UNM with a major in Health Systems Services and Policy. Having lived in the Albuquerque community for over a decade, Dr. Naru brings to the City her medical professional and public health management background, previously working for the New Mexico Department of Health and then the Human Services Department. She served as one of the operational leads in the statewide COVID medical sheltering and feeding response. Dr. Naru led operations in providing over 2 million meals to people throughout the state and helped to support our tribal communities, working with all 23 nations and directly providing more than 2.5 million pounds of food. Dr. Naru also set up and oversaw medical shelters throughout the state and in close collaboration with the City of Albuquerque, providing more than 47,000 nights of medical shelter. During the 2022 wildfires in northern New Mexico, Dr. Naru served as the state emergency management lead. Dr. Naru has longstanding experience providing services rooted in the city, which she now brings to the Gateway Center to care for the unhoused and alleviate homelessness in the community.
Maria Wolfe, Homeless Innovations Officer
Maria Wolfe is the new Homeless Innovations Officer for the City of Albuquerque. Formerly the Public Safety ECHO Coordinator for the City, Maria builds multi-disciplinary solutions and brings these skills to partnering to address the needs and challenges of people who are unhoused.  Her background includes public, private, non-profit and education experience.