Mayor's Youth Advisory Council
Information about the Mayor's Youth Advisory Council.
Council Application
Mission Statement
The Mayor's Youth Advisory Council works to provide the Mayor's office with the youth perspective on city issues and to foster a sense of community in order to aid in the development and betterment of Albuquerque.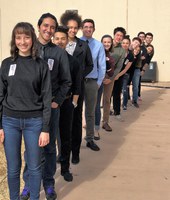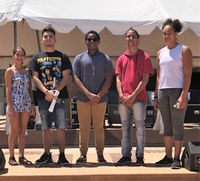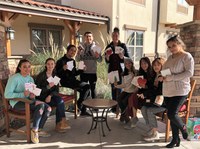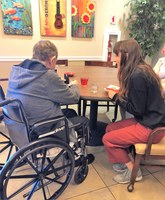 Council Duties
The Mayor's Youth Advisory Council (MYAC) works to provide input and advise the Mayor on issues important to Albuquerque's youth. To do this effectively, each year the council completes a project pertaining to a specific topic they feel is affecting their peers, such as teen pregnancy, vaping, ect.
MYAC is composed of up to 21 members representing communities from across the City bringing the voice of our youth who are currently of high school age (freshman-senior).
Message from Mayor Keller
"We're grateful to have so many young people dedicated to improving our communities and pushing us all to step up and take action. Young people are advocating on critical issues like gun violence and access to educational opportunities. The Youth Advisory Council gives kids a way to help make important changes throughout our city. I encourage youth from every corner of our city to apply and lend their voices to creating a safer and more inclusive Albuquerque."
Upcoming Meetings
Meetings are typically held the first Thursday each month from 5:30 to 6:30 p.m. in the Mayor's Office at 1 Civic Plaza, 11th floor, but are currently being hosted on Zoom due to COVID-19.
2023 Meeting Schedule
December 7, 2023 Agenda  
November 2, 2023 Agenda
October 5, 2023 Agenda
September 7, 2023 Agenda
August 3, 2023 Agenda
July 6, 2023 Agenda
June 1, 2023 Agenda
May 4, 2023 CANCELLED 
March 2, 2023 Agenda CANCELLED
January 3, 2023 Agenda CANCELLED
2022 Meeting Schedule
Current Members
View membership on this council.
Current Projects
Youth Homelessness
Activating City Facilities/Open Spaces/Parks
Connect with the Mayor's Youth Advisory Council