Medical Respite
Find information about medical respite services at the Gateway Center.
What is Medical Respite?
A space for patients experiencing homelessness to recover from illness or injury, such as a surgery, broken bone, or anything that requires ongoing wound care. Medical respite care prevents unnecessary hospitalizations and can stop a condition from worsening.
Respite patients may stay for up to 60 days and care providers will work on discharging patients into supportive housing. Respite patients will have access to other supportive services at Gateway. 
Read more about existing respite care in Albuquerque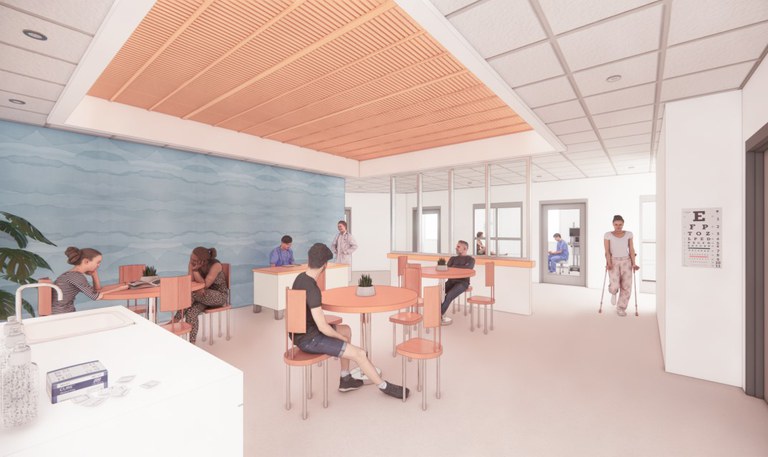 Timeline and Other Information
Construction will begin in Fall 2023 on the first phase of medical respite will be open in Winter 2024. Care will be provided by Albuquerque Health Care for the Homeless and First Nations Community HealthSource