Indicator Progress Comission Members
Bios for the current Indicator Progress Commission Members for the City of Albuquerque.
View Commission Membership Information
Andrea Calderon
Andrea has more than a decade's worth of experience in local government and currently serves as a Senior Advisor for Healthy Communities at the Johns Hopkins Center for Government Excellence (GovEx). Andrea's honed equity lens and experience operationalizing equity within local governance informs service delivery at GovEx ensuring that equity is at the root of the work and actionable. Formerly the Race and Equity Data Analyst in the City of Albuquerque's Office of Equity and Inclusion, Andrea leveraged geospatial data interventions that would better serve communities disproportionately impacted by inequities and that have historically faced underinvestment. Prior to working at the City of Albuquerque, Andrea focused on sustainability education and systems change as Baltimore City's Youth Sustainability Coordinator in Baltimore City's Office of Sustainability. She has worked at Baltimore City Schools central office, and in an array of schools and nonprofits. Andrea earned her Master's in Community and Regional Planning at the University of New Mexico and Bachelors of Arts in Anthropology at the University of Maryland, College Park.  
Jimmy Carleton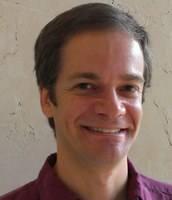 Jimmy is a computational scientist at Sandia National Laboratories. His focus is on modeling and simulation of multiphysics and multiscale phenomena. This work includes calibrating and validating models by finding and using relevant experimental data. He also does basic scientific research and has worked as a mechanical engineer. His experience is in mechanics, engineering, physics, mathematics, and computer science, but he also has an interest in quantifying how the community's goals are being met using available data. He has lived in Albuquerque for seven years, has kids in Albuquerque Public Schools and daycare, and likes to hike with his family in the Sandias.
Jessica D. R. DuVerneay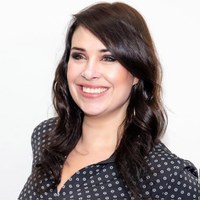 Jess likes to help people and organizations find answers to their questions while fostering a sense of empowerment. Leading world-class teams that turn strategy into logical, useful, human-centered structure and inspiring, innovative design is her favorite thing to do. Currently, Jess is Director, UX / UI at RS21 in Albuquerque, NM, and previously held positions at One North Interactive (Chicago), The Understanding Group (Michigan), and NFL.com (Los Angeles). Her Masters of Library Science / HCI (MSI) is from the University of Michigan, Ann Arbor. 
She led the first ever World IA Day (WIAD) as executive director in 2012, and co-chaired the 2015 IA Summit, and was awarded a NM Women In Tech Award by NMTC in 2021. In her past professional lives, Jessica has been a teacher, artist, library manager, and a small business owner; this allows her to understand, connect with, and provide top-notch solutions for people and organizations with wide variety of needs and backgrounds.
She lives in Albuquerque and has for over 12 years. New Mexico is her favorite state. Jess is dedicated to supporting and empowering people and organizations here in any way(s) she can, and is honored to be part of the IPC.
Mark Gilboard
Bio coming soon.
Elaine Hebard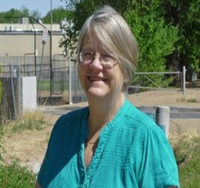 With a background in science, law and water planning, Elaine Hebard has worked in water-related activities along the US-Mexico border as well as here in the middle Rio Grande for more than twenty years.  She worked and volunteered with the public and with government officials to develop and implement water planning, has served on many water advisory committees and commissions, and has a strong record of promoting public participation in water matters.  Her desire is for our region to focus on how to ensure a resilient water supply so future generations can enjoy choices we have today.  Her hope is that the IPCC will include climate change, with overlays of environmental, economic and social justice, to the goals and indicators.
Dr. Shana M. Judge
Shana Judge, PhD, JD, MPP, MA, is the founder and Executive Director of Duddon Evidence to Policy Research, a law and social science consulting business that supports evidence-based policymaking with research and data analysis services. She has presented and published peer-reviewed research and data analyses primarily in the areas of criminal justice and health policy and has served as the principal investigator for a range of research and training grants. Dr. Judge, an Albuquerque native, previously worked as an assistant professor at the University of New Mexico College of Nursing, as an attorney for the Texas state legislature, and as a reporter and editor in Washington, D.C.
Dr. Timothy B. Krebs
Dr. Krebs is Professor of Political Science at the University of New Mexico, where he also served as Department Chair from 2016-2022. He earned his PhD in Political Science in 1997 from Loyola University Chicago. Before arriving at UNM in 2002, he served on the faculty at The University of North Carolina at Greensboro and Illinois Wesleyan University.
His teaching focuses on American politics, with a specialization in state and local government and campaigns and elections. He regularly teaches American National Government, Urban Politics, Comparative State Politics, and U.S. Campaigns and Elections, at both the undergraduate and graduate levels. His research focuses on urban politics and policy. He has recently published a textbook on urban politics, and is in the process of finalizing manuscripts for publication on female candidate emergence at the local level and state legislative professionalism. This latter project grew out of a report commissioned by the Thornburg Foundation that focused on the implications of efforts to professionalize the New Mexico state legislature.
Dr. Patria de Lancer Julnes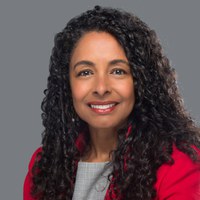 Dr. de Lancer Julnes is an internationally recognized scholar and consultant in performance measurement, government capacity building, and citizen-driven governance. She received her Ph.D. in public administration from Rutgers University.  Dr. de Lancer Julnes joined the University of New Mexico as the inaugural Rosenthal Endowed Professor of Public Administration and Director of the School of Public Administration. She recently served as Associate Dean and Professor at the Marxe School of Public and International Affairs at Baruch College, CUNY. She has held positions at the University of Baltimore, Baltimore, Maryland; Utah State University, Logan, Utah; the University of Illinois at Springfield, Springfield, Illinois; and Fairleigh Dickinson University, Teaneck, New Jersey.
Tony Monfiletto 
Tony is the Executive Director of Future Focused Education. He has worked in education since 1990. He has been a leader in establishing the context for a network small schools in his home town of Albuquerque NM and a broader vision for schools to be the catalyst for creating healthier and more prosperous communities. 
In 2008, Tony began working on ACE Leadership High School, the first in a network of the next generation of career focused schools that are designed to serve students that are off-track to graduation or have dropped out. There now four schools in the Leadership Schools Network which are committed to providing "the best education for the students who need it the most."
He is also partnering with the New Mexico Public Education Department (PED) to create a new graduation pathway focused on applied learning in the community.  This is a direct response to the generations of institutional racism and resulting economic and health disparities across New Mexico. 
Diane Harrison Ogawa
Diane is the Chief Community Partnerships & Systems Officer at Central New Mexico Community College.  Diane previously served as a community relations executive with specialties in corporate philanthropy, volunteerism, foundation management and employee engagement.  She practiced corporate law in Wisconsin, New York and New Mexico. She serves on numerous community boards including Albuquerque Academy, La Tierra Sagrada Society and the Jennifer Riordan Foundation.
Diane is also a certified professional coach who helps people pursue lives of passion, gratitude and purpose. She brings to her coaching three decades in the legal, corporate, non-profit and educational sectors as well as a commitment to experiencing life through the lens of gratitude.  She believes in the importance of identifying our passions and removing barriers to living our best lives. She engages with clients who seek to accomplish professional and personal goals, improve leadership practices, navigate through transitions and find joy in their daily lives. 
Stephen Olson
Bio coming soon.
Judy Pacheco
Judy Pacheco has been employed with YDI for 27 years.  She currently is in the Education, Employment and Training Division and was previously in the Prevention, Intervention and Treatment Division.  She has overseen specialized programs in the areas of Juvenile Justice, Restorative Justice, Individual and Group Mentoring, Stay in School Drop Out Prevention and Gang Intervention & Prevention.  Judy was born and raised in Albuquerque, NM and graduated from Menaul School.  Ms. Pacheco believes that not only having life experience but working alongside youth,families and communities allows for services and opportunities based directly on the needs of our constituents which gives a voice and empowerment to all living in our communities.   
Sarah Sampsel
Ms. Sampsel is an independent consultant with a practice focus on health care quality, public health and health care organization quality strategy development and implementation.  She works collaboratively with clients to provide leadership, insight and subject matter expertise on data strategies, performance measurement, clinical guidance development, health policy, and other quality related strategic initiatives.  Sarah's experience includes privately funded (life science industry) and publicly funded (CMS, CCIIO, CMMI) consulting engagements.  Past employers include Discern Health (Baltimore, MD), the National Quality Forum (NQF, Washington, DC), IMPAQ International (Columbia, MD), New Mexico Health Connections (Albuquerque, NM), WellPoint/Anthem BCBS, United Healthcare and the National Committee for Quality Assurance (NCQA, Washington, DC).
Sarah's consulting focus areas include quality strategy development and implementation, infrastructure development and specifically on projects with emphasis on driving improvements in public health, patient engagement and patient reported outcomes. Sarah's current clinical focus areas are Physical Medicine and Rehabilitation, Nephrology/Kidney Health, Long-COVID, Obesity and Diabetes. Ms. Sampsel has over 20 years' experience in a variety of health care settings, including health care delivery systems and health insurance plans (CO-OP, Exchange, Medicare Advantage, Medicaid and Commercial, Behavioral Health).  She has extensive knowledge of clinical data resources, quality measurement, accreditation, compliance, consensus building and stakeholder engagement. 
Personal interests include travel, gardening, volunteering for animal rescues, and staying health through Peloton and dog walks in local parks.  Sarah is a living kidney donor who advocating for kidney health and living organ donors and remaining active in the community.