About the Councilor
About District 3 Councilor Klarissa Peña.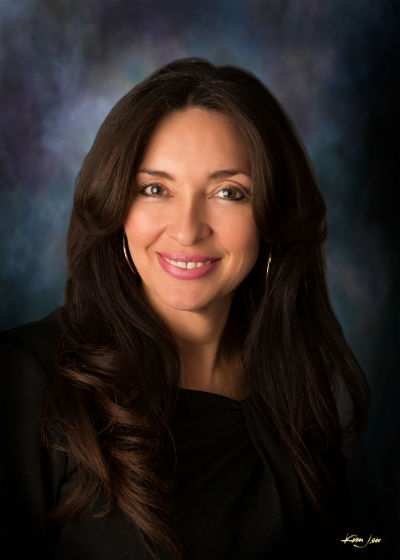 Email Councilor Klarissa Peña: [email protected]
Committee Appointments for 2023
Finance & Government Operations Committee
Albuquerque / Bernalillo County Government Commission (ABCGC)
Intergovernmental Legislative Relations Agency
Middle Rio Grande Council of Governments (MRCOG) / Metropolitan Transportation Board (MTB)
Hispano Chamber of Commerce
NM Municipal League
Biography
City Councilor Klarissa Peña represents District 3 which encompasses the Southwest Mesa and parts of the South Valley from Central Ave south and west of the Rio Grande in the incorporated area. Councilor Peña served as Council President in 2019 and this year is serving as Committee of the Whole, chair.  Councilor Peña is the past President of the Southwest Alliance of Neighbors (SWAN) a coalition of 14 neighborhood associations committed to enhancing the community. As the former Executive Director for the West Central Community Development Group (WCCDG) she has worked hard for the revitalization of Route 66 a stretch of the historic road on Albuquerque's Westside. She is a member of the Alamosa Neighborhood Association, honorary member of West Central Merchants and member of New Mexico Family Living Providers. She is a former City of Albuquerque Environmental Planning Commissioner. In 2011 she was presented the South Valley Pride Day Outstanding Citizen Award.
Councilor Peña was born and raised in Albuquerque's South Valley and has been married to Johnny Pena for 37 years. She is the proud mother of six children and grandmother of eleven. She is also a caregiver to her brother with special needs.
Councilor Peña's community involvement began over 29 years ago as a concerned parent wanting the best for her children. After joining her neighborhood association, she began working with community leaders and elected officials to help revitalize the community. Councilor Peña understands the challenges we face as a community, and is committed to bringing much needed business, and jobs District 3.
Please Contact Us:
Councilor Klarissa Peña: [email protected]
Policy Analyst Rachael Hernandez: [email protected] (505) 768-3127