Guidelines for the Public Art Program
The vision of the Albuquerque Public Art Program is to "Enhance our community through exceptional public art by embracing a transparent process that reflects the diversity and interests of Albuquerque."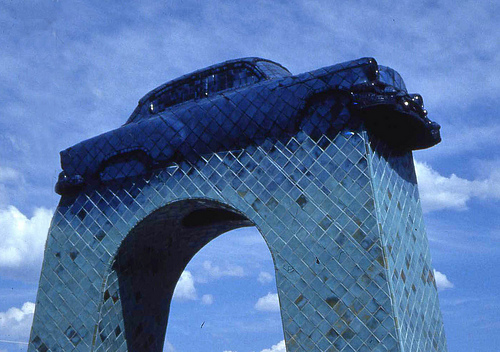 Download and print the newly updated Guidelines.
Built on the foundation of two city ordinances, the Public Art Urban Enhancement Program provides the public with arts and cultural information and services, and Works of Art which result from common goals developed by city government and the community. The end results of the Program's activities help create a livable community reflecting the diverse spectrum of beliefs, cultural heritage and tradition, and artistic expressions in Albuquerque.
The Public Art Urban Enhancement Program, a division of the Cultural Services Department, provides the staffing and administrative support for enabling the Albuquerque Arts Board and its subcommittees to carry out their duties as defined in the Art in Municipal Places Ordinance. These guidelines serve to define these duties and assist staff, Arts Board members, other City agencies and the general public in understanding the procedures and policies of the Public Art Program.
Guidelines for the Public Art Program