Sun Van Paratransit Service
Information about Sun Van Paratransit Service.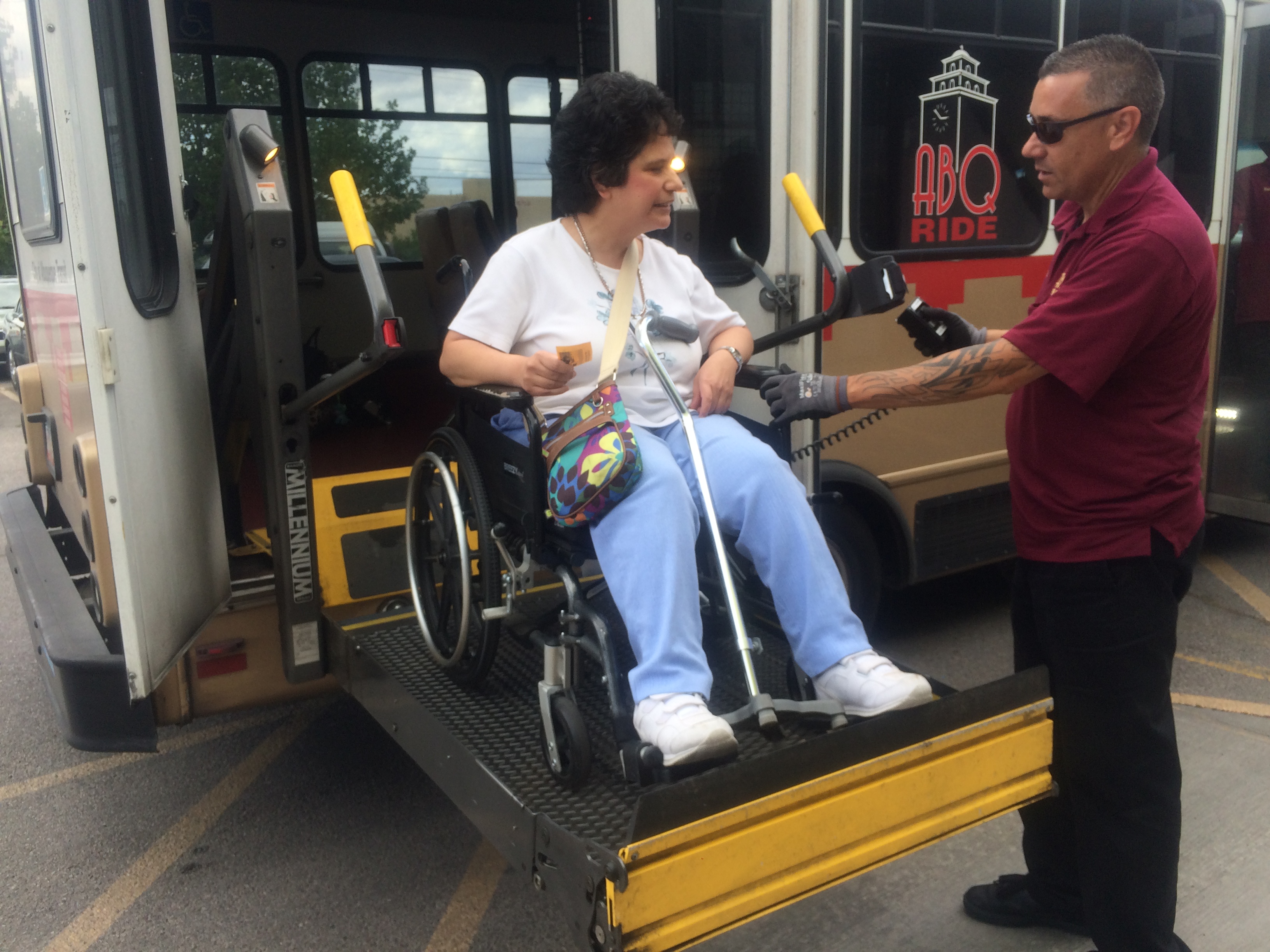 Sun Van, ABQ RIDE's paratransit service, provides accessible transportation to persons residing in or visiting the metro area whose impairment makes it impossible to ride the fixed route service.
Using Sun Van
All permanent riders must be ADA-certified through an interview process at the ABQ RIDE office. Applicants must fill out an application form and call for an interview.
Sun Van Service Area
ABQ RIDE Paratransit provides origin-to-destination service to and from any address in Albuquerque and most of Bernalillo County. Door to Door service is also available upon request at time of reservation.
Sun Van Schedule
Service hours are the same as the fixed-route service.
Sun Van Fare
The fare is $2 for each one-way trip, which can be paid for with coupons or cash. Coupons are available at ABQ RIDE. Call 243-Ride (V/TTY) for other sales locations.
Sun Van Reservations
Advance reservations are required, and reservations are accepted three days in advance when made Saturday through Thursday; On Fridays, reservations are accepted five days in advance. Rides must be cancelled two (2) hours prior to the scheduled ride.
Read Passengers Guide to Public Transportation for Persons with Disabilities.
Other Sun Van Resources