City Councilor Ken Sanchez
Welcome to District 1, Councilor Ken Sanchez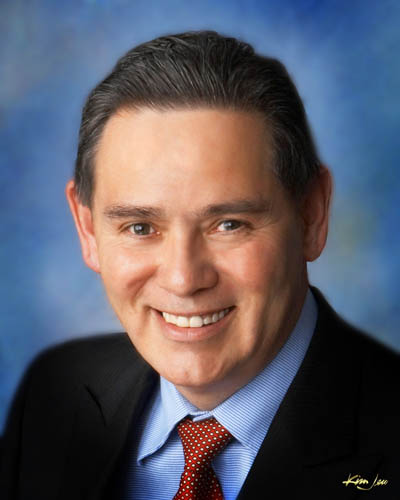 Email Councilor Ken Sanchez: [email protected]
Contact Policy Analyst Elaine Romero:
[email protected]
(505) 768-3183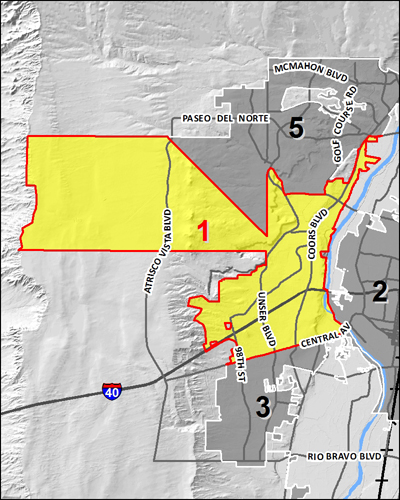 District 1 is located on Albuquerque's central west side.
Councilor Ken Sanchez represents the central west side of Albuquerque. He was first elected to the Council in 2005.
Learn more about Councilor Sanchez
What's Important in District 1
Councilor Sanchez is committed to improving the lives of Albuquerque's westside residents and the city as a whole.
Get Help for Common Issues
Need more help? Didn't get a response? Contact us right away and we'll help. Send us an online request or call my policy analyst at (505)768-3183.
Latest News & Events
Apr 18, 2015 from 10:00 AM to 12:00 PM
Please join us for the ribbon cutting and grand opening of the Central & Unser - Patrick J. Baca Library on Saturday, April 18, 2015 at 10:00 AM.
On April 6, Albuquerque City Councilors Harris, Lewis, and Sanchez will introduce legislation that will revise the Open Space Trust Fund to make all funds available for acquisition of open space land.
From Commander Dodi Camacho's Desk
Feb 21, 2015 from 09:30 AM to 02:30 PM
Come get your Vehicle Identification Number etched into your window for free with proof of current registration.
A celebration of the new lanes added onto I-40 Westbound at Unser Blvd and 98th/St. Arroyo Vista Blvd off ramps.
Plan for Extensive, Broad Based Public Outreach Initiative to Seek Feedback and Implement Community Based Solutions
Ditch and Water Safety Task Force launched the 2014 Swim Pass kick-off event and unveiled the new "Ditch Critters"
Please see the attached press release from Council President Sanchez entitled "No One Banned from Future City Council Meetings."