Office of the Police Chief
Information about the Albuquerque Police Department's Office of the Police Chief.
Albuquerque Police: Organizational Chart
Download the Albuquerque Police Department's Organizational Chart.
APD Staffing and Recruiting Status Reports
View the Jan. 2019 APD Recruiting Status Report.
Police Chief Mike Geier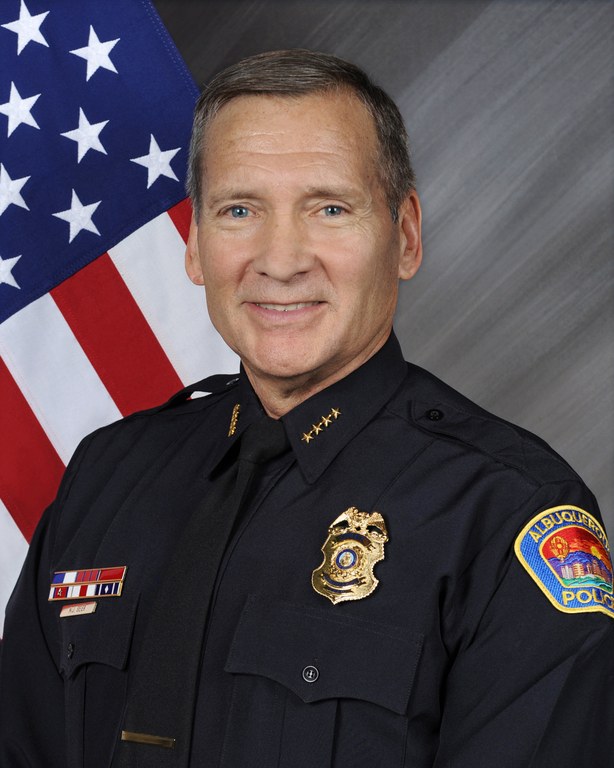 Mayor Tim Keller appointed Mike Geier to serve as the Chief of Police for the Albuquerque Police Department.
Geier has more than 43 years of police experience, including serving 20 years with APD and the past three years as Rio Rancho Chief of Police.
Geier served as Commander for nearly five years in APD's Criminal Investigations Division, overseeing the Violent and Juvenile Crimes Sections, and served as Commander for the International District/Southeast Area Command. As the Commander in violent crimes, Geier also served as the director of the city's Family Advocacy Center (AFAC), where he coordinated efforts from several non-profit and governmental providers of victim services in our community. He also served on the board of Sexual Assault Nurse Examiners (SANE).
Mike Geier retired from APD in April 2014 to take on the position of Chief of Police with the Rio Rancho Police Department. He served in that agency for three years, during which time he made numerous progressive changes in the operation of that department.
He served on several law enforcement executive committees in New Mexico during his tenure as chief, including the New Mexico Police Chief's Association, NM Gang Task Force, NM Regional Drug Task Force, the Drug Enforcement Advisory Commission, the FBI's Regional Forensic Computer Lab and the College of Central New Mexico's Criminal Justice Advisory Board and Curriculum Committee.
Read Chief Geier's full biography.
Chief of Staff John Ross


Deputy Chief of Staff Elizabeth Armijo
Deputy Chief of Police Arturo Gonzalez
Deputy Chief of Police Harold Medina
Deputy Chief of Police J.J. Griego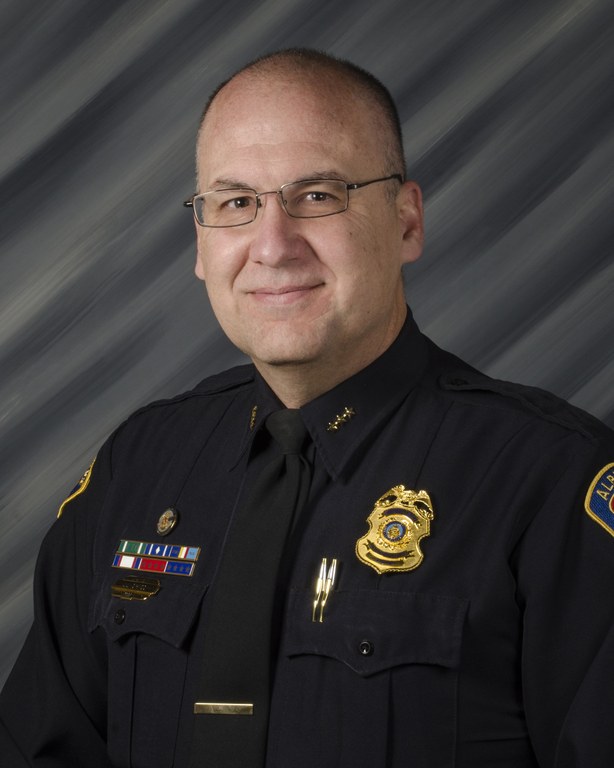 Deputy Chief of Police Eric Garcia
Deputy Chief of Police Michael Jay Smathers