APD Spreads Holiday Cheer
The Albuquerque Police Department worked with community partners across the city to collect donation items and distribute them to families.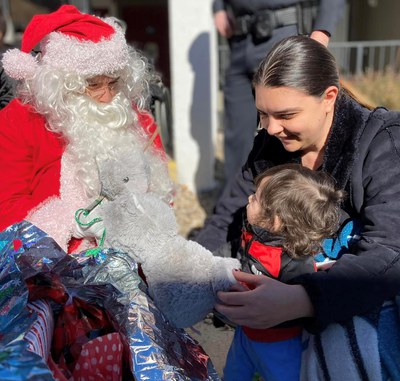 Bennie Hargrove Giving Tree Event 
This year, APD dedicated their annual Giving Tree event to Bennie Hargrove. During the event, APD and Santa delivered gifts to families impacted by crime this year.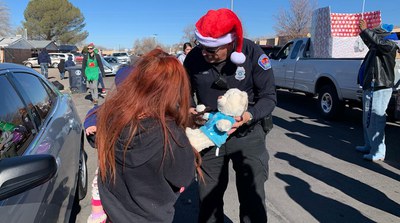 Warm and Fuzzy Event 
APD's Community Engagement Unit joined Victory Outreach of Albuquerque and Family Life Radio to bring gifts, hot chocolate, and pictures with Santa to families across southeast Albuquerque. Volunteers and officers gave out hundreds of toys, gloves, and hats to kids.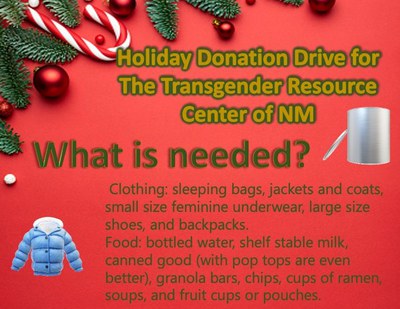 Transgender Resource Center Donation Drive
APD's LGBTQ+ Community Ambassadors worked with the Transgender Resource Center of NM to collect donations of clothes, food and hygiene products.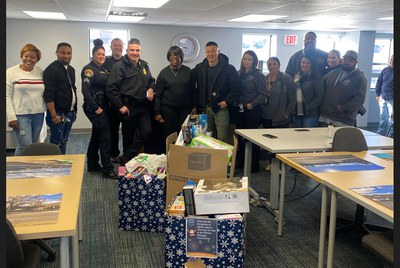 Gift Donation to Vizoonz-Sankofa
APD and the Community Safety Department collected and delivered toys to Vizoonz-Sankofa, an organization dedicated to the African refugee community ahead of the holidays.