Rent To A Refugee Campaign
Translate this website and find translation services. En este sitio web encontrará servicios de traducción
The Rent to Refugee Campaign is designed to encourage landlords and property owners to consider renting their available spaces to the refugee community. The panel discussion will feature City and community leaders that will explore what it means to be a refugee, how the resettlement process works, support services that are available to refugees, and the laws surrounding fair and affordable housing. Other panelists include members from the refugee community that will share their experience of relocating to the United States as well as stories from an Albuquerque property owner to speak about the benefits of renting to refugee families.
What: Rent to a Refugee Campaign
Who: City and local leaders including:

Lutheran Family Services

CABQ Office of Civil Rights

CABQ Office of Immigrant and Refugee Affairs

Albuquerque Landlord/Property Owner
When: March 1st, 2022  l   9am-10:30am
Where: Zoom Webinar recording
Landlords that are interested in renting to refugees please fill out the form below and you will be contacted on a later date. 
Rent to a Refugee landlord sign up form: https://forms.gle/2p7sS9ZopPPL16m7A
 Quick-Guide to Information About Refugees
Who are Refugees? 
Refugees are people who are outside their native country of origin because of feared persecution, conflict, general violence, natural disaster, or other circumstances that have severely disturbed public order and, as a result, require international protection.
What is a Refugee Resettlement Agency?
These agencies help refugees with the initial resettlement in the United States including assistance in finding housing, employment, language classes, food, healthcare, and youth enrollment into school. In New Mexico, the primary refugee resettlement agency is Lutheran Family Services.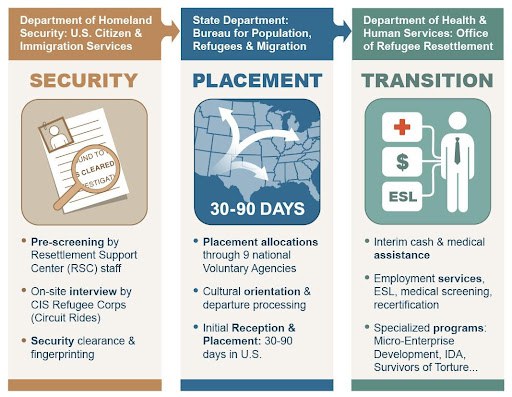 How will refugees afford to pay a deposit and a monthly rent?
All refugees have the ability to receive cash assistance via their refugee resettlement agency. Upon arrival, each refugee is offered resources to help them get established in the community. As a landlord, you will receive a tenant who is well-connected with their new community and is receiving case management support and translation services.
How will refugees find a job?
Refugees have the ability to work in the United States. Lutheran Family Services provides training, skills, and tools needed to assist at least one member of each household to obtain a job as quickly as possible. On average, refugees in Albuquerque are able to find employment less than three months from arrival.