Welcome Resource Guide for Immigrant and Refugees
The City of Albuquerque has a vibrant and diverse communities which makes the city, a place where immigrant and refugees choose to call home.
Now, you can find information about resources in the City of Albuquerque in seven different languages. Go to the links below and explore this information.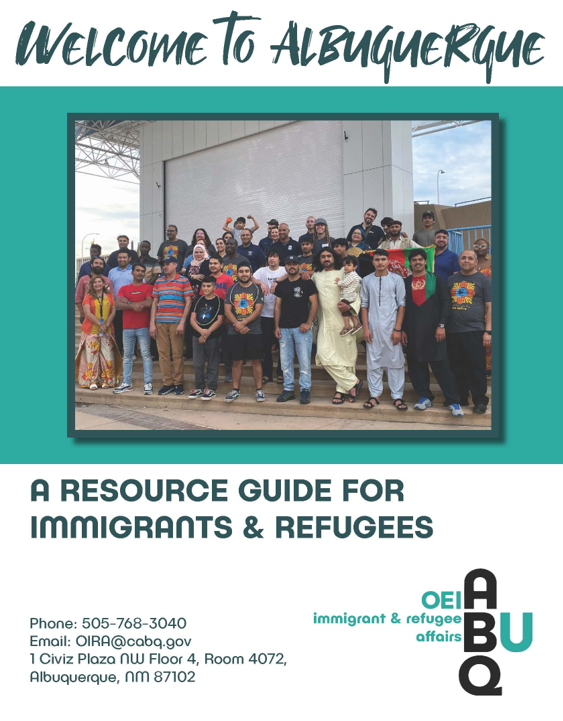 Welcome Resource Guide for immigrant and refugees - English 
Welcome Resource Guide for immigrant and refugees - Spanish
Welcome Resource Guide for immigrant and refugees - Dari
Welcome Resource Guide for immigrant and refugees -  Vietnamese
Welcome Resource Guide for immigrant and refugees -  Chinese
Welcome Resource Guide for immigrant and refugees - Arabic
Welcome Resource Guide for immigrant and refugees - Swahili