Justice40 Oversight Coordinating Committee
Information about the Justice40 Oversite Coordinating Committee.
About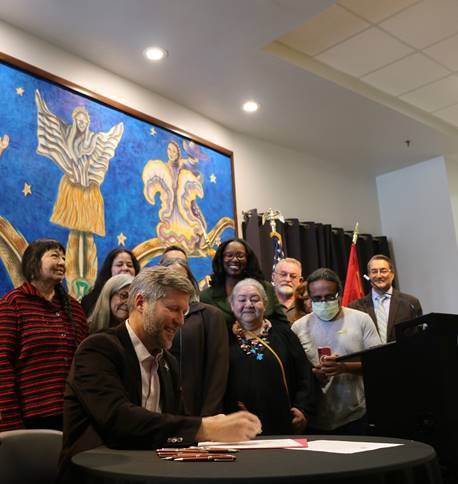 In a historic move, Albuquerque became the first city in the nation city to take action through an Executive Order to advance the Justice40 Initiative, a Biden-Harris Administration initiative to deliver 40 percent of overall benefits from certain federal investments to disadvantaged communities.
The City's Executive Order also calls for the establishment of the Albuquerque Justice40 Oversight Coordinating Committee (J40 OCC) to prepare and implement a five-year CABQ Justice40 Equitable and Just Administration Plan. This is a groundbreaking effort in which the community and City will come together to prioritize investment in historically under-resourced communities.
Justice40 Oversight Coordinating Committee Members
Richard E. Moore (Co-Chair), Co-Founder and Co-Coordinator, Los Jardines Institute
Michelle Melendez (Co-Chair, Ex-Officio), Director of Equity and Inclusion, City of Albuquerque
Deanna Lynn Aquiar, Director of Programs and Development, National Indian Youth Council 
Ahtza Dawn Chavez, Executive Director, NAVA Education Project & NM Native Vote
Michael Leon Guerrero, Sustainable Economy Policy Advisor, Center for Civic Policy
Diana Dorn-Jones, Executive Director, United South Broadway Corporation
Alejandría Lyons, Coalition Coordinator, New Mexico No False Solutions Coalition
Ona Lara Porter, Founder Emerita & Clean Energy Leader, Prosperity Works 
Meeting Notices
Public Notice: J40 OCC Meeting 3/10/2023
Public Notice: J40 OCC Meeting 4/10/2023
Public Notice: J40 OCC Meeting 5/8/2023
Meeting Agendas