ABQ BioPark Celebrates a Successful 2022
New babies, conservation success, animal wellness advances and staff leadership all top the list.
Dec. 29, 2002 - With 2022 coming to an end, the ABQ BioPark is reflecting on a big year full of conservation, staff leadership, new faces and advances in animal wellness. Here are some of our favorite memories.
New Faces at the Zoo
The Zoo welcomed several animals this year, including a new siamang family. Wayan, Eve and their daughter Rahsia came from the Cheyenne Mountain Zoo in May. You can see the family on the Apewalk.
The BioPark also said hello to two lorikeet chicks in July, the offspring of parents Gru and Tweedledum. The two females, Zuzu and Petals, have grown fast and are thriving behind the scenes until they officially go on exhibit after the Australia remodel. They still like to hang around mom and dad, but are a lot more independent, eating on their own and exploring all around their holding space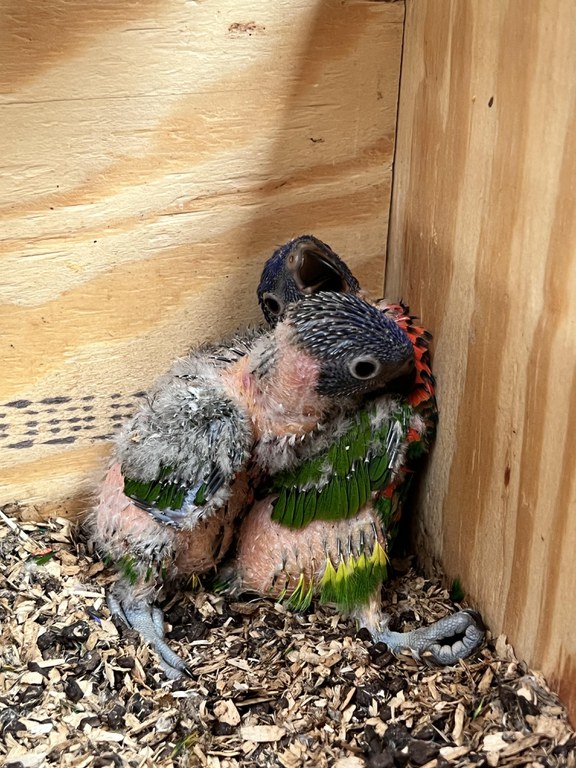 We were also overjoyed to welcome two new primate babies! Sarah the orangutan gave birth to a healthy baby boy in May. In June the BioPark announced the new baby's name—Bulan! Watch Bulan's first wellness check. In August, Samantha the gorilla welcomed her first baby—a girl named Mashika. She continues to do excellent as a first-time mother! Here's a first look at Samantha and baby from the New Mexico BioPark Society.
For the first time ever, the BioPark welcomed a penguin chick. Gentoo parents Digit and Killian welcomed the chick on November 22. The hatchling is a great indication that the BioPark's penguins are comfortable and thriving in their habitat, and is a testament to the hard work of the Zoo's penguin keepers.
Conservation
The ABQ BioPark also participated in a number of conservation projects in 2022.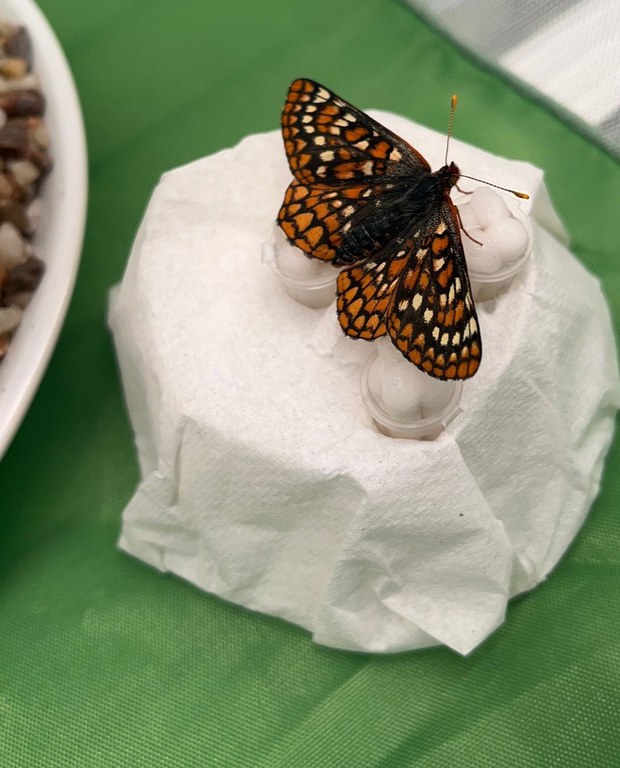 Animal Wellness
A new partnership with Valle de Oro National Wildlife Refuge in Albuquerque will benefit the Zoo's giraffes as well as help rid the refuge of an invasive species. Valle de Oro is donating tree limbs from the invasive Siberian elm as "browse"—or food—for the ABQ BioPark's giraffe herd. This is an expansion of an existing partnership between the BioPark and Valle de Oro that has previously provided browse to the elephant herd.
The ABQ BioPark also safeguarded many of its animals from COVID with vaccinations for big cats and primates in June and July. The BioPark received 60 doses of the Zoetis vaccine, which was enough to vaccinate 30 animals with an initial dose and booster. "We are incredibly excited to vaccinate some of our most vulnerable animals," said Dr. Carol Bradford, ABQ BioPark senior veterinarian. "In addition to the precautions our staff has provided since the beginning of this pandemic, this will offer an extra level of protection to our animals."
Staff
One of the biggest stories this year was a new staff certification program that offers career advancement for zookeepers and aquarists while ensuring continued excellence in animal care. The ABQ BioPark Animal Care Excellence Program (ACE), was announced in August.
Early in the year, the BioPark's Associate Director Bob Lee was chosen for the Association of Zoos and Aquariums' (AZA) 2022 Executive Leadership Development Program. As a result, Lee completed a yearlong course focused on honing the executive skills and knowledge needed to lead the zoo and aquarium community into the future.
Two staff members also went abroad to participate in species conservation. In March, Reptile Keeper Phil Mayhew went to Grand Cayman Island, where he learned about breeding and conservation of the endangered Grand Cayman blue iguana. In addition, Aquarist Patrick Horley visited Teuchitlán, Mexico, in early November to support a release of 1,200 golden skiffia by local conservationists. This species of splitfin is found only in Jalisco state's Rio Teuchitlán and was declared extinct in the wild in 1996. The effort, led by local conservationists, included help from Universidad Michoacana de San Nicolás de Hidalgo, Chester Zoo, and others. Both trips were funded by our friends at the New Mexico BioPark Society.