Inside the Wreck
Shipwrecks provide homes for an array of underwater life.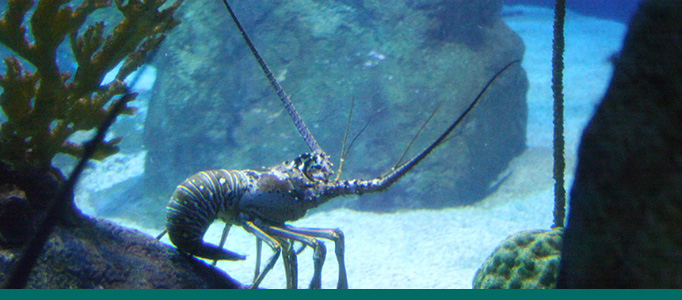 The large, coral-encrusted structures visible in this tank, and in the coral reef and shark tanks, represent ocean habitat created by sunken ships.
In 1554, a Spanish ship called the San Esteban was blown aground off Padre Island near the mouth of the Rio Grande. Hulls like these litter the ocean floor.
Adopted by the sea, sunken ships become homes for a multitude of marine organisms.
Encrusted surfaces and shadowy interiors provide food and refuge from predators. Ships that sink in the shallow waters of the continental shelf harbor species similar to those exhibited here.
The corals in these tanks are all artificial.