Museum Rentals
Albuquerque Museum can accommodate museum rentals, based on staff resources and facility availability. Call for more info.
Rental Appointments
Albuquerque Museum looks forward to working with you to host your special event. For more information, call or email: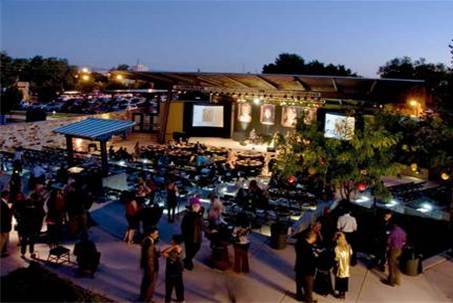 Albuquerque Museum is the ideal place to hold a business event, social gathering, lecture, or live performing arts event. There are rental options for parties of all sizes.
Be Our Guest
Nestled in the heart of historic Old Town, Albuquerque Museum provides you and your guests the opportunity to explore world-class art and history while offering a variety of unique spaces for intimate gatherings and larger affairs. This one-of-a-kind location is a beautiful and inspiring space for your next event.
Perks of the Museum
Slate at the Museum is an on-site catering option for those who desire a convenient, no-hassle event. They also provide bars featured at every event. Do you have a different caterer in mind? Events can be catered by outside, licensed catering companies.
Multiple indoor and outdoor rental spaces that can host anywhere from 50-500 people, make the Museum one of the most versatile locations in Albuquerque. Combined with the option to keep galleries open for guest viewing, your event will be unforgettable.
More About Albuquerque Museum
Our professional staff will help you coordinate the details of your event, creating a wonderful experience for you and your guests.
Our event crew will set up your event, provide on-site assistance for last minute details, and ensure your event is a success.
More Information