Officers Wounded during August 19th Shooting Honored for Their Actions
November 4, 2021
The Albuquerque Police Department today honored four officers who were wounded during a shooting on Aug. 19, 2021. A Police Service Aide who rendered aide to one of the officers was also recognized for her courageous actions.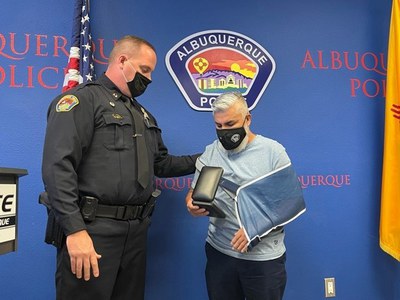 On that day, Officer Mario Verbeck responded to a call about an armed robbery. While interviewing the victim, Officer Verbeck identified two suspects in the area. Officer James Eichel arrived on scene as the suspects fled on foot. Officers Verbeck and Eichel pursued them down an alley between businesses on Juan Tabo Blvd. and homes.

One suspect ran southbound in the alley, while the other suspect stopped and ambushed oncoming officers from a partially covered elevation drop. As officers Verbeck and Eichel approached, an exchange of gunfire erupts between one of the suspect and both officers. Officers Eichel and Verbeck were both struck by gunfire, but they returned fire until the suspect eventually fled southbound. Both officers were critically injured. Investigators later recovered 32 bullet casings that were fired from the gun the suspect was using.

Police Service Aide Jaqueline Hernandez-Zarate arrived on scene with Officer Eichel and rendered aid, applying a tourniquet to his arm, saving his life.

Officer Harry Gunderson and Sergeant Sean Kenny also arrived on scene to assist. They confronted the suspect in a parking lot and ordered him to surrender. An exchange of gunfire ensued, lasting several minutes. The suspect eventually stopped shooting after being shot several times. Officer Gunderson was struck by glass and shrapnel during the shooting, and Sgt. Kenny later learned he was struck with a bullet in his bullet-proof vest. Despite their injuries, Sgt. Kenny and other officers performed life-saving measures on the suspect.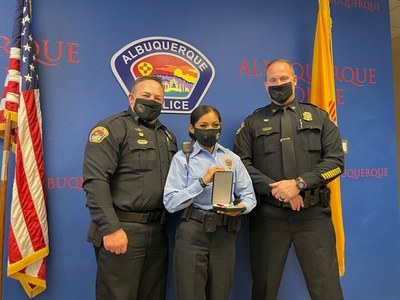 Investigators later recovered 37 bullet casings in the parking lot that were fired by the suspect, as well as one casing fired between the alley and the parking lot. In total, the suspect fired 70 rounds at officers.

"August 19th is a day I will never forget, nor will our officers who put their lives on the line to protect others," said Chief Harold Medina. "Our officers were ambushed and up against a convicted criminal who was armed for a gun battle. Thankfully all of our officers survived, and we are forever grateful for their courageous efforts."

Officer Gunderson received the Purple Heart Medal, the Medal of Valor and the Courage Under Fire Ribbon. Officer Verbeck, and Officer Eichel received the Purple Heart Medal and the Courage Under Fire Ribbon. Sergeant Kenny received the Medal of Valor and the Courage Under Fire Ribbon. PSA Jaqueline Hernandez-Zarate received the Medal for Life Saving and the Courage Under Fire Ribbon.

The Purple Heart Medal is awarded to an officer who received a life-threatening injury or serious bodily harm in the line of duty.

The Medal of Valor is awarded in the event an officer gives their life in the line of duty or when an officer performs an exceptional, life-threatening act of bravery.

The Courage Under Fire Ribbon is awarded to officers for their courage/actions in a potentially life-threatening or dangerous situation.

"The shooter, a felon from California, came to our town ready to cause chaos and destruction and didn't care who or what he harmed," said Mayor Tim Keller speaking to the officers. "With your own lives on the line, your heroic efforts saved so many others… Many people shared with me that they are alive because of you jumping into action. I know you all will live with the effects of that day for the rest of your lives. I am eternally thankful you all survived, and we are all so grateful for you. You are a testament to the call to serve."

A link to view the award ceremony can be found here.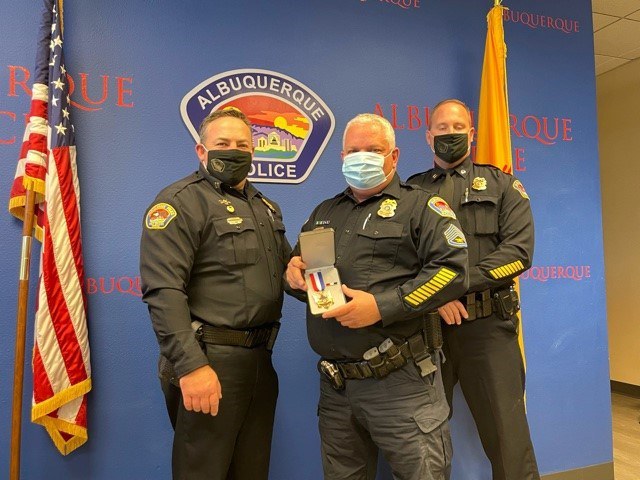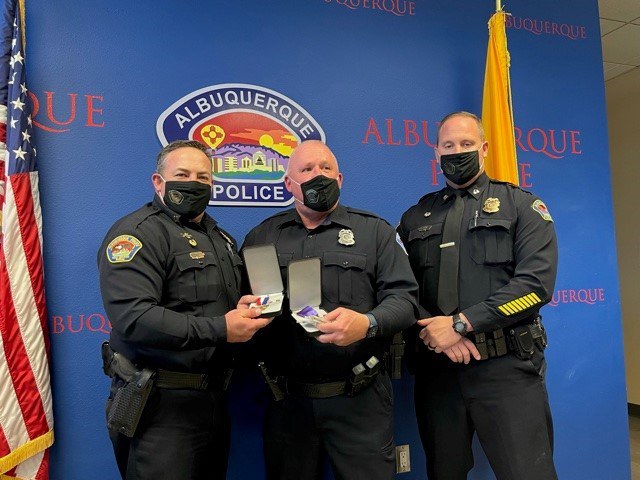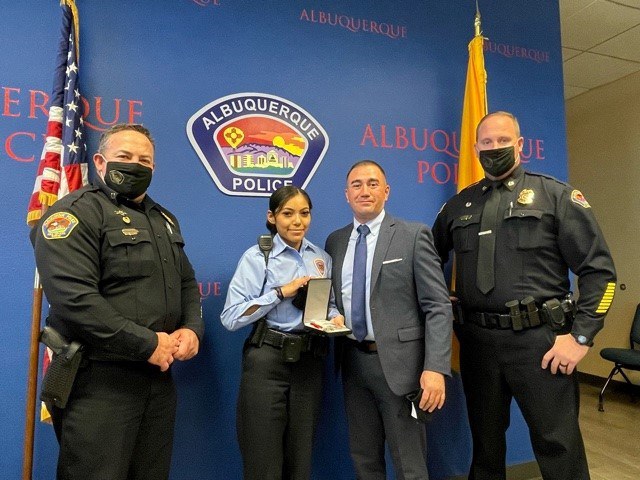 ###