APD Sees Significant Improvement in Response Times
ALBUQUERQUE – APD officers are responding quicker to emergency and non-emergency calls as a result of recent changes in accountability and the use of alternative ways to report crimes.
"The biggest change we made was to hold supervisors accountable for making sure emergency calls are prioritized and non-emergency calls do not fall through the cracks," said Deputy Chief Josh Brown, who oversees uniform officers in the Field Services Bureau. "If that means Commanders are called in the middle of the night to take action, that's what we are doing."
As a result, the most urgent calls, or "Priority One" calls, have improved by an average of one minute and 44 seconds. Those calls include reports of shootings, stabbings, or an armed robbery. Response time are measured by the time it takes from the original emergency call to the time an officer arrives at a scene.
APD has also made several changes that improved response times for lower-priority calls, or calls where crimes already occurred and a suspect is no longer present. Those calls went from an average response of one hour and 16 minutes, to just over 21 minutes.
"We are urging the public and devoting more resources to take advantage of online and telephone reporting for minor incidents such as graffiti or larceny. If there is offender information it will still be followed up on" said Deputy Chief J.J. Griego, who oversees APD's Support Services Bureau. "These options are easier for people to access, and it frees up officers and our communications staff so they can focus on emergency calls."
The addition of the Albuquerque Community Safety has also been an asset to the city's public safety response and taking calls for service that APD would not necessarily need to respond to. APD also implemented Spidr Tech in the last two years which provides real time alerts to citizens while awaiting a police response. This not only helps prevent the emergency and non-emergency lines from getting tied up, but allows the department to receive feedback as to how the response was and how the department can improve.
Definitions of Priority Calls can be found here on APD's Area Commands webpage under "Police Substations: Services Offered.
Below is a look at the difference in police response times to from July 2022 in comparison to April 2023: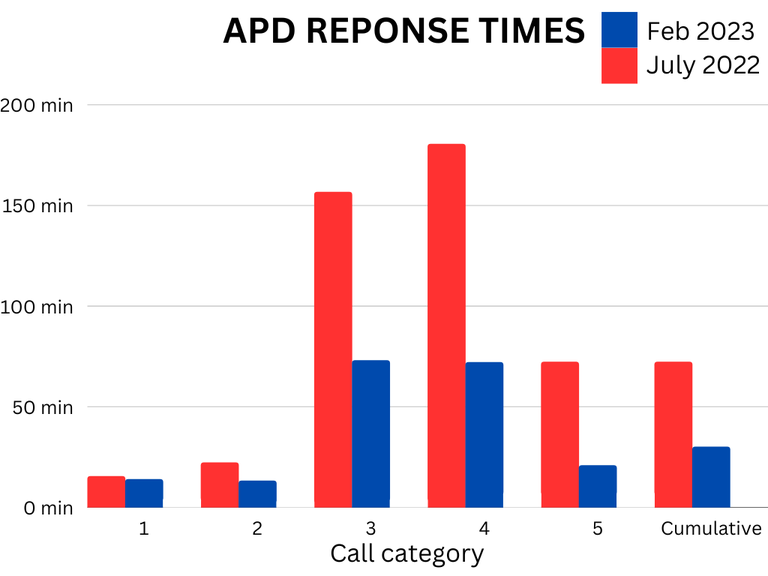 Below is a look at the difference in completed reports through the Telephone Reporting Unit from 2023 YTD, 2022 and 2021: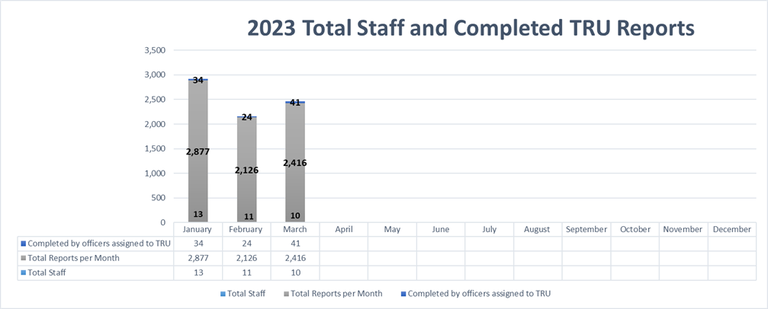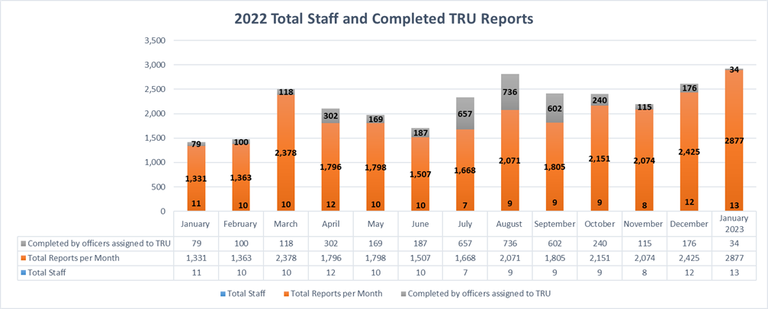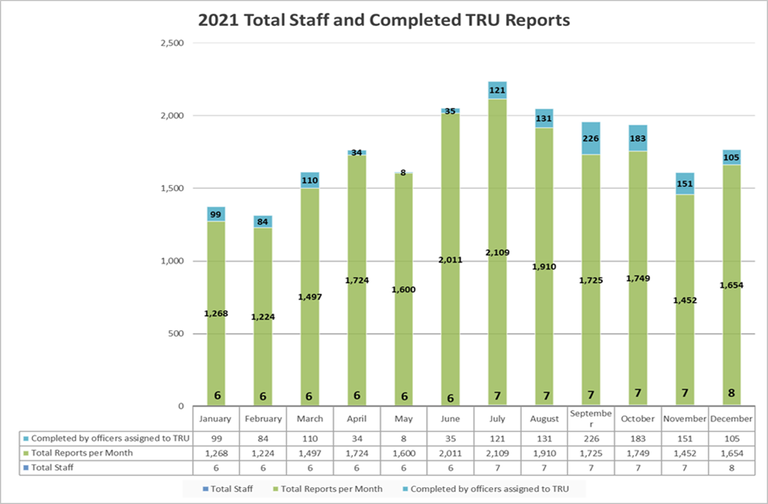 "This progress is a testament to our innovative approach to supporting field officers with more civilian staff and better technology," said Mayor Tim Keller. "I am grateful for the hard work of the Albuquerque Police Department in reducing call wait times for 911 and ensuring the safety and security of our community."​​
To file reports with the Telephone Reporting Unit the public can contact (505)-242-COPS (2677). Crimes with no suspect information or evidence to include fingerprints, video, witnesses etc. can all be documented by the Telephone Reporting Unit.
Incidents such as fraud, residential burglary, auto burglary, auto vandalism, lost property, telephone harassment, theft or larceny and vandalism can all bereported online.