OSVC: Current Gallery Shows
The OSVC hosts several art shows per year. These are the current shows by New Mexico artists.
Current Exhibits
Remnants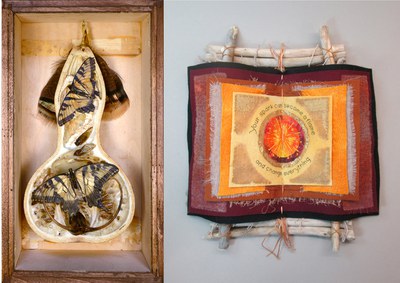 Presented by Margy O'brien and Carolyn Berry
July 2, 2022

 - September 17

, 2022 

Artists Carolyn Berry and Margy O'Brien are inspired by nature's fragments and found objects observed on their outdoor explorations, incorporating their findings and impressions into individual artworks. The mystery, vulnerability and elegant design found in nature's vestiges are incorporated into their encaustic assemblages, collages, fiber art, and sculptural artist's books.

Carolyn and Margy have each has been professional artists and educators for more than two decades, and they have individually exhibited their art nationwide..
---
Legacies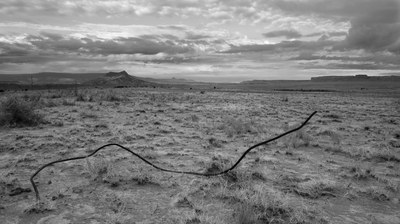 Presented by Sam Elkind
July 9, 2022 - September 24, 2022 
Moving through the American West, we seldom encounter a site free of the imprint of human occupation – ancient, historical or very fresh. Informed as we are by an inherited sense of our place in the world, we look at the land through layers of assumptions and interpretations. They filter and shape what we see in the land, mediating the experience, often creating tension in our view of the West, which our society typically holds as immense, open, unsettled.
~ Sam Elkind