Snow Day!
See how the ABQ BioPark's animals enjoyed January snow.
Feb. 4, 2019 - Just like Albuquerque's human residents, the ABQ BioPark animals seemed to enjoy January's winter dusting of snow. Here are some pictures and video of the BioPark's residents exploring that fluffy white stuff.
Otters
Otters are beloved for their playful behavior, which includes "sledding" down snowy hills on their bellies. Looks like the ABQ BioPark's otter Mayhem loved the snow! Photo: Maddie Gandara.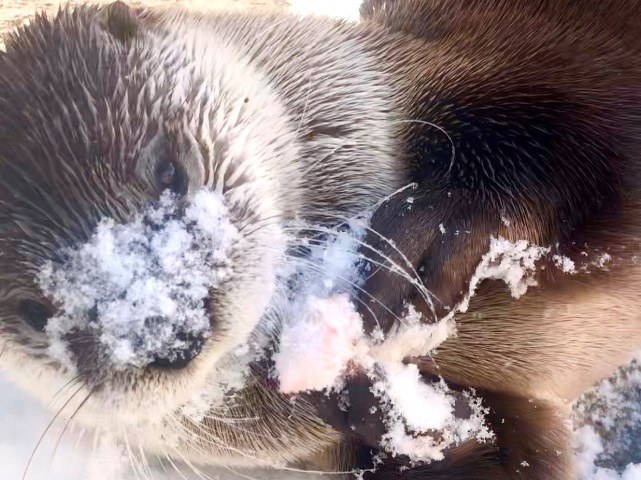 Polar Bears
Polar bears Koluk and Kiska were well-equipped for the winter storm. Polar bears sport a thick layer of blubber underneath an even thicker layer of fur to stay warm. Photo: Pete Trujillo-Placencio.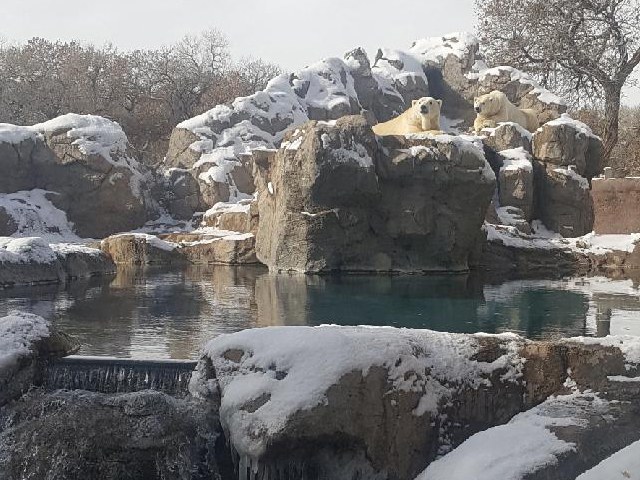 Elephant
Thorn the Asian elephant seemed to enjoy his first snow! Video: Rhonda Saiers.
Note: Animal well being is our number one priority. In the winter, many animals will not come outside until the temperature reaches 45 degrees. Learn more here.