Comings and Goings at the Heritage Farm
Farm says goodbye to Rocky the steer, welcomes 6 new Navajo churro sheep.
July 3, 2020 -  The ABQ BioPark is sad to announce the passing of 9-year-old Rocky the steer. Rocky lived at the Heritage Farm in the Botanic Garden and helped educate visitors about livestock species that would have been found in the area in the early 1900s. Rocky came to the BioPark when he was about 6 months old and was a farm favorite for many visitors. He was an integral part of the farm community and we will miss him.
The Heritage Farm is still home to a number livestock animals that would have been found on New Mexican homesteads in the 1930s, and is currently open to the public. The farm recently welcomed six new female Navajo churro sheep who will join K'os the ram. Other inhabitants of the farm are Pavo the black Spanish turkey and several species of chickens: Russian Orloff , Sicilian buttercup, black Jersey giant, Buff Cochin, black Spanish and Lakenvelder.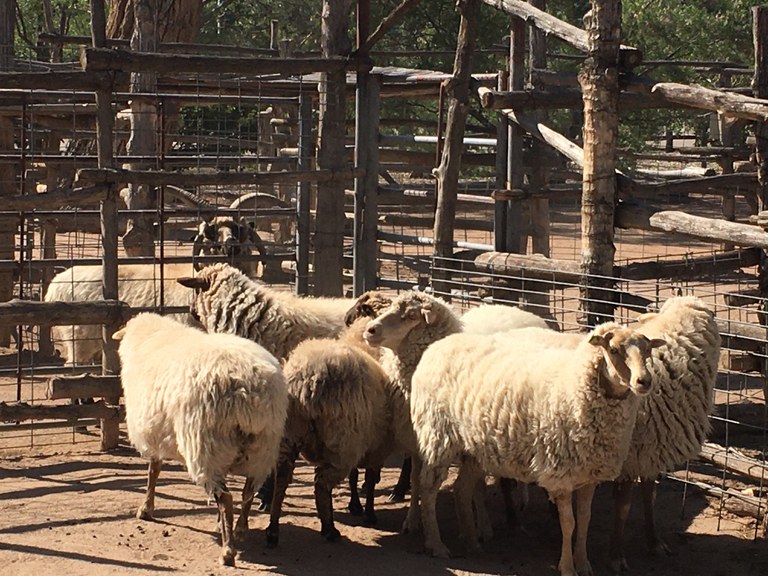 Six new Navajo churro sheep ewes at the Heritage Farm join K'os the ram.