Albuquerque Museum Art Division
Information about the art collection at the Albuquerque Museum.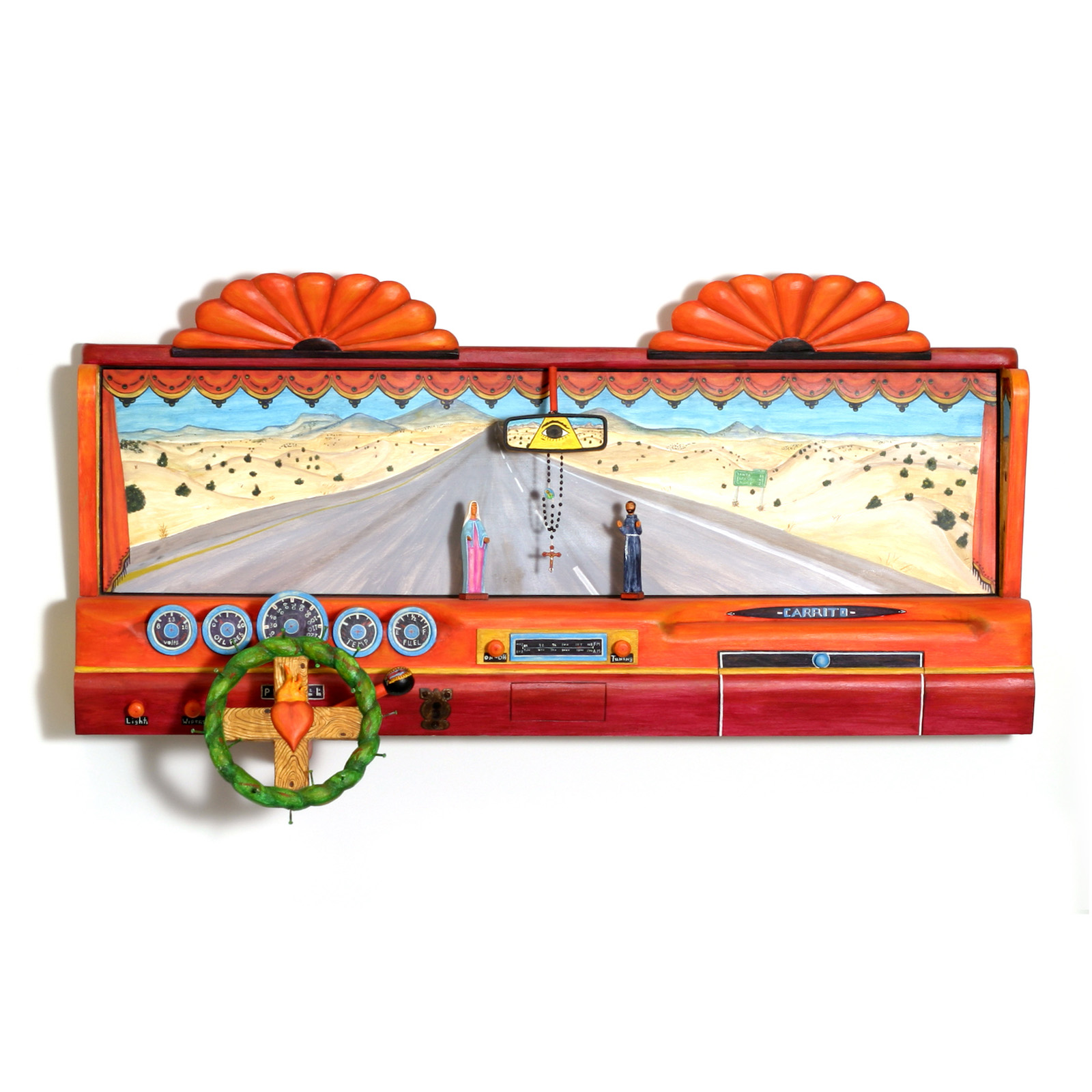 Luis Tapia, born 1950 Santa Fe, New Mexico; lives La Cienega, New Mexico, Chima Altar III, 1992, carved and painted wood with metal, glass beads, string, and nails, 35 × 60 × 17 in., museum purchase, 1991 General Obligation Bonds and private donation, PC1992.79.1
COLLECTIONS
Collections Guidelines & Offer Form
Wendy Red Star, Apsáalooke (Crow), born 1981 Billings, Montana; lives Portland, Oregon, Four Seasons, 2006, archival pigment prints on paper, ed. 18/28, 23 x 26 in. (each), gift of Loren G. Lipson, MD, PC2018.3.1-4.
Consisting of more than 10,000 works of art, Albuquerque Museum's collection focuses on art of the American Southwest and its influences. The collection includes works from artists of many different cultures and approaches ranging from the Territorial period to the present.
The permanent collection exhibition Common Ground: Art in New Mexico relates visual continuities and innovations in the southwest region from early Native American traditions, through the introduction of European aesthetics by colonial Spanish and Mexican settlers, to current diverse contemporary aesthetic paths and intellectual explorations.
Highlights from the collection include Native American jewelry and ceramics; Hispanic religious and domestic folk arts; masterworks from late 19th and early 20th century Taos and Santa Fe artists such as Ernest Blumenschein, John Sloan, and Georgia O'Keeffe; photographs from the early 20th century to to the present, and contemporary reflections on land, landscape, and regional cultures by artists including Jaune Quick-to-See Smith, Fritz Scholder, and Luis Tapia.
Albuquerque Museum's outdoor Sculpture Garden, accessible all year, featuring works by Glenna Goodacre, Allan Houser, Luis Jiménez, and Nora Naranjo Morse reflects a similar diversity of aesthetics in large scale metal, stone, and earthen works.