Those (un)Familiar Faces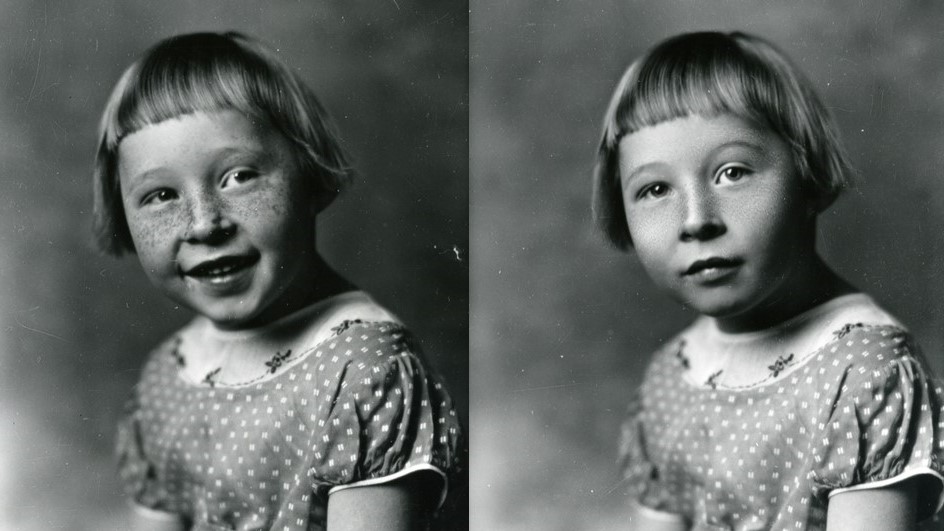 Brooks Studio, Mary Ann Arnold, ca. 1930, digital reproductions of gelatin silver prints, The Brooks Collection, A gift of Channell Graham, PA1978.153.650, PA1978.153.649 
On view
November 5, 2022–July 9, 2023
Details subject to change.
In the 1920s – 1940s, a master re-toucher named Harold A. Brooks owned a photography studio in Albuquerque. Tens of thousands of Brooks Studio portraits are held in the Museum's photo archives, both untouched and re-touched. In Those (un)Familiar Faces, we look at a selection of these portraits side-by-side in an examination of photographic techniques and the "ideal" face.
"Often we think of photo retouching as a contemporary practice, but techniques used to modify images are almost as old as photography itself. Untouched negatives, especially in portrait studios, are often destroyed by the photographer, but the Brooks collection is unusual in that way," says Albuquerque Museum's Digital Archivist, Jill Hartke, "Brooks kept a copy of untouched negatives from many of his studio's portrait sittings. Those (un)Familiar Faces offers us a rare opportunity to study finished and unfinished portraits side-by-side and explore 20th-century beauty standards, studio photography, and the ethics of retouching."
Our faces carry our collective heritage and individual histories. We often describe another person in relation to their ancestors: "He has his father's chin" or "She has her grandma's nose", and we rely on family portraits to support those claims. Photographers were taught to study the face of a client and, through studio lighting and re-touching, accentuate features indicating "positive" character traits, while diminishing or removing features with "negative" traits. This created a library of altered faces handed down through generations of families, but what do we gain or lose by wanting to see ourselves with "perfect" faces? Who are we without our distinctive features?
This exhibition is from the Museum's Photo Archives permanent collection.