Discover a Book on ABQ RIDE
Information about the Discover a Book on ABQ RIDE program.
Read to Me! Information
View information to request books, donate books, and volunteer with Read to Me!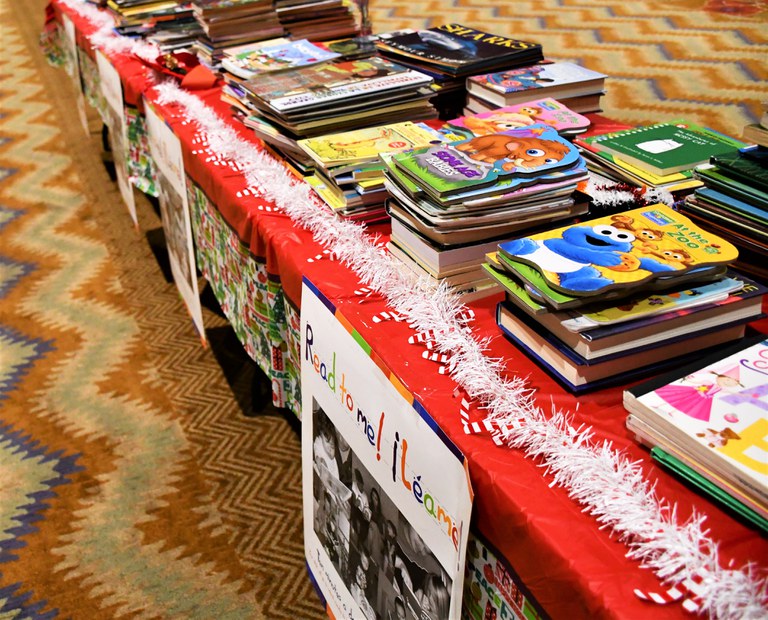 Discover a Book
ABQ RIDE has partnered with the Read to Me! for the department's Discover a Book program. Tens of thousands of books have been loaded onto city buses and the New Mexico Rail Runner Express through this program. The books are targeted to children passengers on ABQ RIDE. We encourage children who fall in love with one of our books to keep it. 
ABQ RIDE began collecting books in the spring of 2006 with several book drives. Businesses in the community were quick to join in with this great cause by placing donation boxes in their stores or by providing monetary donations to purchase the racks. The city has collected more than 100,000 books to be placed on all city buses throughout Albuquerque.
Read to Me! Organization
A region-wide, independent collaboration to encourage early childhood literacy, Read to Me! has been a ready source of new or gently-used children's books for nearly 21 years. Since the city-wide launch, almost 575,000 books have been collected. Most books are provided to Title 1 schools and learning centers whose students and families needed them most. Other distribution locations include laundromats, little free libraries, drive-thru food pantry sites, neighborhood associations and community centers. Efforts continue to extend beyond the Albuquerque area with additional book donations going to many tribal areas.
"Read to Me! would like to thank ABQ RIDE for providing the space for all the donated books to be stored. Without this incredibly important resource, we couldn't run this program."
Sponsors
City of Albuquerque 
ABQ RIDE
New Mexico Rail Runner
Friends for the Public Library
Barnes & Noble Booksellers
Book Works
The Public Library
Kiwanis Club
Sandia National Laboratories