Former Convent Nursing Facility Redevelopment Project Breaks Ground
15 new housing units under construction at 7th and Copper
October 20, 2022
ALBUQUERQUE – The Villa Agave groundbreaking kicks off construction for a market-rate housing redevelopment project in Downtown Albuquerque.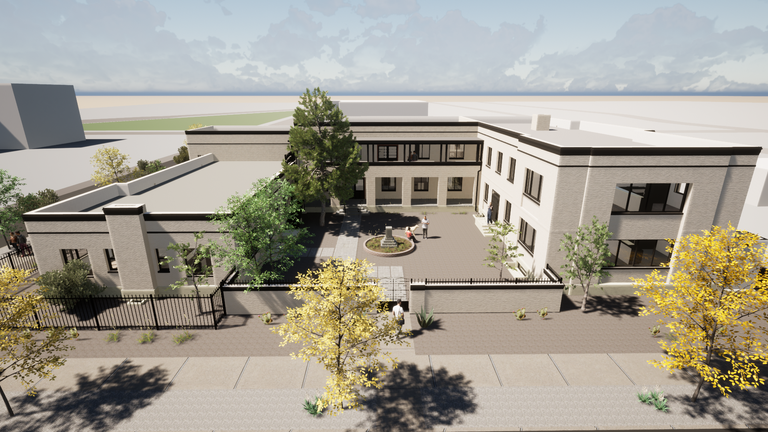 Formally known as the St. Mary's Convent, the abandoned nursing facility will be repurposed into 15 new housing units with improved streetscapes and includes more than 12,000 square feet of space above ground and a 3,000 square foot basement.
"This project has been especially rewarding because we're simultaneously repairing a blighted building and providing new housing, which is so critically needed in the Downtown core," said architect and developer Mark Baker. "The location is perfect, within walking distance of all the amazing businesses on Central Avenue. The contributions from the City are making this project possible."
City Council approved Metropolitan Redevelopment Agency (MRA) incentives totaling $400,000 and a Redevelopment Tax Abatement (RTA) to support the project.
"With the Villa Agave redevelopment project, Baker Architecture & Design is continuing the revitalization of our downtown corridor, while still embracing what the past has built," said Terry Brunner, Director of the Metropolitan Redevelopment Agency. "Together we are creating a walkable, affordable, and vibrant downtown district."