Annual Report
Over the past two decades, the Metropolitan Redevelopment Agency (MRA) has collaborated with local community partners and contributed significant economic impact to Albuquerque's urban core. The MRA's Annual Report is the story of revitalizing the downtown corridor, and summarizes the exciting past, present and future efforts of the agency.
Mission
The MRA's mission is to make Albuquerque competitive in the global market by revitalizing downtown and the Central Avenue corridor, which will lead to collaborative public-private partnerships resulting in catalytic change, investing in sustainable infrastructure, and providing opportunities for local residents and businesses to thrive.
Vision
The MRA envisions Albuquerque as New Mexico's urban center and the Southwest's premier mid-size city, attracting economic investment and building a healthy and vibrant community that reflects diversity, innovation, rich culture, and unique history. It is a vision of a city that ensures economic prosperity for all residents and where visitors dream to return.
Read: City's Metropolitan Redevelopment Helped Keep Economy Afloat, Announces $160M in Upcoming Projects to Continue Robust Recovery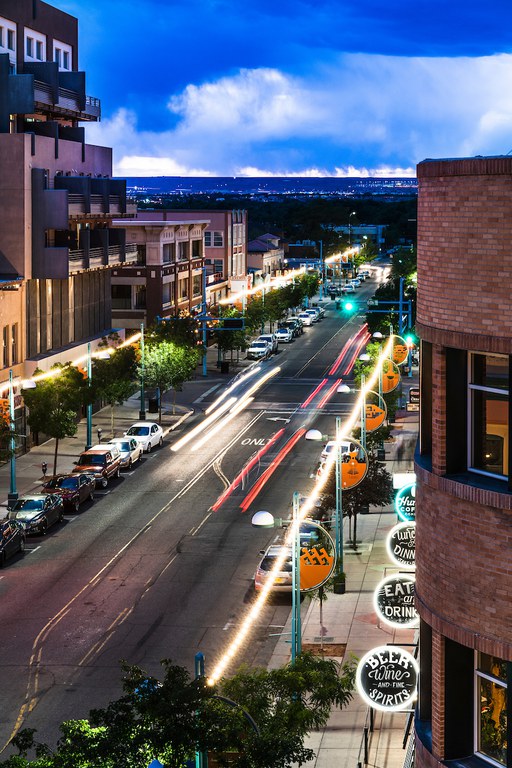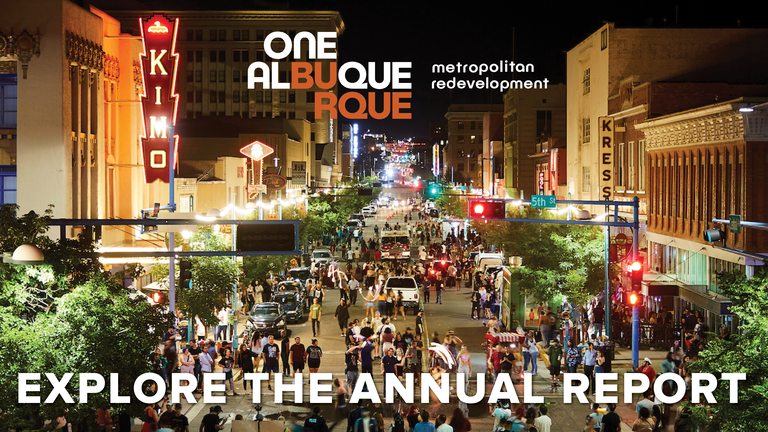 Find the full Annual Report here.
---
2021 Impact at a Glance
The Metropolitan Redevelopment Agency allows us to think big, re-imagine our city, and invest in catalytic projects which positively change our community. These investments lead to thriving, healthy neighborhoods that attract more investment, and create opportunities for local residents and businesses.

Find the previous year's Annual Report at this link. 
---
The Rail Trail
The proposed Rail Trail will link Albuquerque's vibrant downtown to nearby neighborhoods, mass transportation options, and the Rail Yards, and create a world class urban amenity.
The Rail Yards
These industrial cathedrals and heart of the Barelas and South Broadway Neighborhoods are a bridge from the past to the future, a unique destination for businesses, locals, and tourists.
Contact Us
Ask the Metropolitan Redevelopment Agency questions, make suggestions, give feedback, or join the MRA email list. Just send the team an email by clicking below.