Developers Invited to Submit Housing Project Proposals
$3M Available to Provide Gap Financing for Greater Downtown Housing
November 9, 2022
ALBUQUERQUE – Today, the Metropolitan Redevelopment Agency (MRA) issued a Request for Expressions of Interest (RFEI) for greater downtown housing projects. Developers are invited to submit conceptual projects for consideration.
The RFEI is intended to assess interest in and identify potential pipeline projects for housing projects in the greater downtown area which require gap financing to be financially feasible. Up to $3 million in City funding is available to fund all or a portion of a project, and several projects are anticipated to be awarded financial assistance. Any loan or grant of City funds will require City Council approval.
"What we are trying to do is create more housing supply in the greater downtown area," said Terry Brunner, Director of the Metropolitan Redevelopment Agency. "We want to utilize our resources to assist developers and help to bridge Albuquerque's housing demand gap."
Proposed projects must include at least 50 units of new housing and be located in the one of the following designated Metropolitan Redevelopment Areas: Downtown, Railroad, Sawmill, Historic Central, Barelas, McClellan Park, Soldiers & Sailors Park, East Downtown, or certain portions of the South Broadway and North Corridor Metropolitan Redevelopment Areas.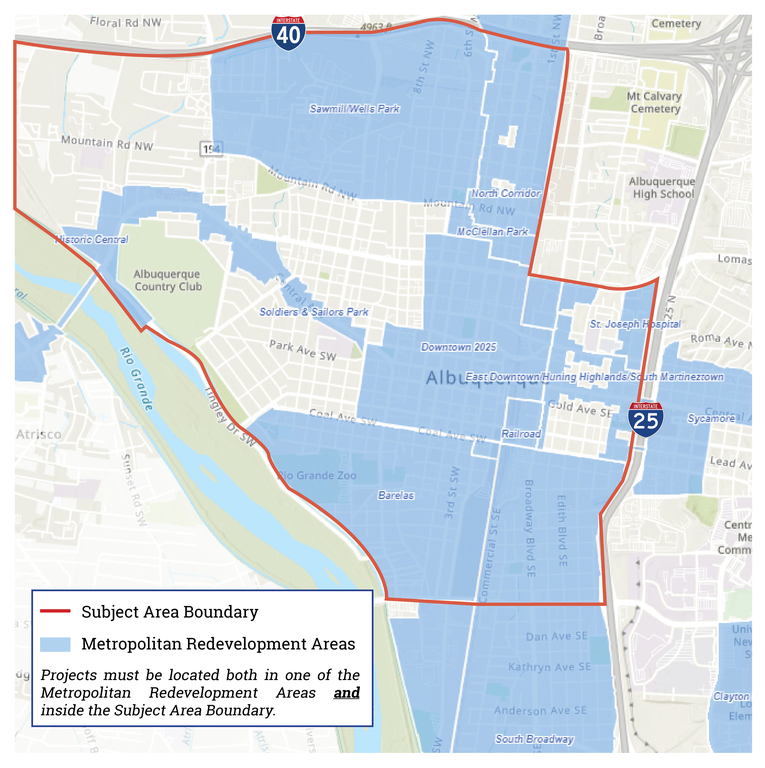 "Albuquerque has real-time housing needs, and we are taking strides in addressing them," said Mayor Tim Keller. "Together, we can confront Albuquerque's housing crisis and reach our goal of adding at least 5,000 new units by 2025."
An optional pre-proposal conference will be held via Zoom on November 30, 2022 at 10:00AM. The deadline to submit housing project proposals is March 3, 2023. Complete details of the RFEI can be found on our website.