Mayor Tim Keller Honors ABQ Residents with One Albuquerque Award
Ruth, Sgt. Pete Silva, and Rodolfo (Fito) Juaregui were recognized.
November 12, 2109
Ruth, who is over 100-years-old, has volunteered for the past 20 years delivering meals on wheels, serving as the surgical waiting room hostess at Presbyterian Hospital Downtown, collecting recyclables for Explora and crafts and clothing for Bargain Box.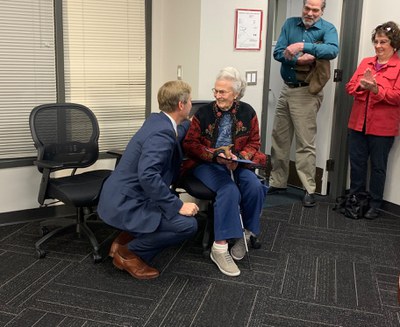 Sgt. Pete Silva, Ofc. Josh Isler, Ofc. Mike Avila, Deiandra Cole, Mark Bracken, and Abraham Placencio teamed up to help a family who was stranded at the Greyhound station with meals, stuffed animals and a safe place to stay in the late night.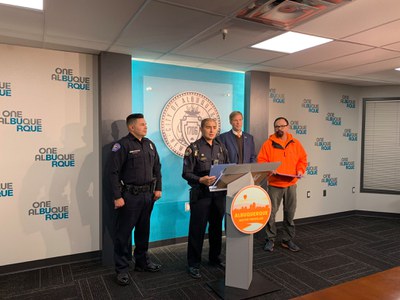 Rodolfo (Fito) Juaregui, a UNM student who played on the Men' Tennis Team selflessly went over to help a man lying in the street early one morning and when he saw that his leg was broken, he got him out of the street and waited with him until first responders arrived.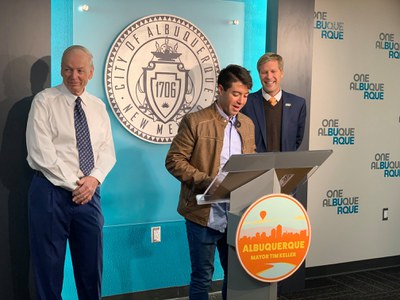 We appreciate individuals like these who work to make our community a better place for everyone!