Mayor Keller Announces Two Director-Level Promotions, Key New Hire
City secures three crucial positions that help strengthen community.
Three vital roles have recently been filled by the City of Albuquerque to help drive departmental priorities, operations, and objectives within the community. William (Billy) Gallegos has been promoted to Director of the Solid Waste Management Department, Donna Sandoval will serve as the Director of the Department of Finance and Administrative Services, and Casey Padilla is now a Labor Liaison for the City of Albuquerque. 
William (Billy) Gallegos, Director, Solid Waste Management Department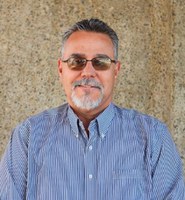 Billy is a dedicated professional with over 30 years of experience in environmental compliance and management.  An Albuquerque native, Billy has demonstrated both passion and commitment in his decades-long service to the City of Albuquerque, where he held a diverse variety of roles, from his experience in the Environmental Health Department divisions to his prior position as Deputy Director of Solid Waste Management. His wealth of knowledge in environmental compliance, spanning air and water quality, coupled with his comprehensive grasp of city operations, uniquely equip him to lead the Solid Waste Management Department effectively. 
Donna Sandoval, Director, Department of Finance & Administrative Services
Donna has 28 years in state and local government finance. In July 2020, she joined the City of Albuquerque as the City Controller, a position she held until this promotion.  Prior to that, she was the Assistant Commissioner of Administrative Services for the New Mexico State Land Office. Donna was also a CFO for three state agencies over her years in state government. She has a BBA from UNM with a concentration in Accounting, and an MBA from the College of Santa Fe with a concentration in Management Information Systems.  She has three active certifications:  Certified Government Financial Manager (CGFM), Certified Information Systems Auditor (CISA) and Certified Information Security Manager (CISM). 
Donna is a member of the GFOA Accounting, Auditing and Financial Reporting Standing Committee. She is also President and Treasurer for the League of Women Voters of Central New Mexico. She is the Chair of the national audit committee for the Association of Government      Accountants (AGA). She served a two-year term as a director on the AGA National Governing Board, as well as and many roles at a regional and local level with the Albuquerque and New Mexico chapters. 
Casey Padilla, Labor Liaison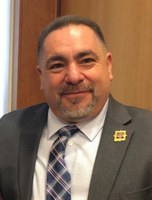 Casey Padilla's twelve-year experience as President of AFSCME Local 624 has given him the tools to succeed, empathize, and bring about positive relations to City employees and other union members. A native New Mexican, Casey was raised in Albuquerque's South Valley. He graduated from Rio Grande high school in 1989, and began working at his father's cabinet shop as a young man. There he learned the skills of the trade, including sanding, cutting, assembling, painting and installing custom cabinets. In 2000, his career with the City of Albuquerque was initiated. First, as a Motor Coach Operator before being transferred to the Solid Waste Department in 2002. During his time with that department, he became involved in the union that represented Transit and Blue-Collar Employees. In 2012, he was elected as President of AFSCME Local 624, representing Transit, Blue Collar, and the Albuquerque Bernalillo County Water Utility Authority employees. He was elected President of AFSCME Council 18 in 2013, which represents employees across New Mexico and Colorado. As President, he negotiated numerous Collective Bargaining Agreements, Memorandum's of Understanding, working conditions and other policies, and trained many members towards strategies of success.