City Dedicates Elephant Pavilion to Longtime Public Servant Lawrence Rael
"Stories of Us" project honors Rael's contributions to improving quality of life for Albuquerque families.
Today, Mayor Tim Keller and City leaders dedicated the elephant pavilion in the Albuquerque BioPark's new Asia exhibit to longtime public servant Lawrence Rael, who is retiring at the end of this month. The elephant viewing deck is now named the "Lawrence Rael Pavilion." During his long career in local government, Rael has had a hand in major projects that have helped create opportunities and amenities for families in Albuquerque. This includes work on the BioPark, the Sunport, the RailRunner, Isotopes Stadium, and countless parks and facilities throughout Albuquerque. 
"Lawrence has left his mark on people and places across our city. Throughout his career, he's been committed to creating spaces for families to have fun and connect with their community," said Mayor Tim Keller. "This dedication is just a small way to recognize the big impact Lawrence has had on Albuquerque."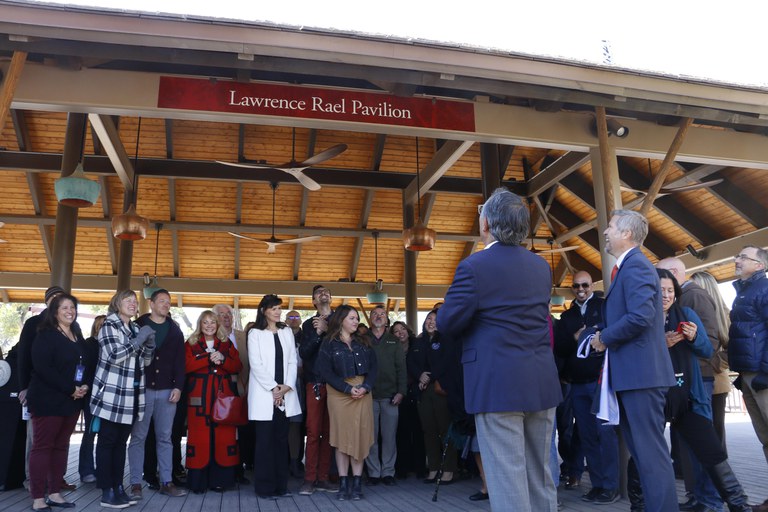 "ABQ Stories of Us" is a tribute to the extraordinary people, past and present, who have left an incredible mark on Albuquerque's historical landscape. These are visionaries, central figures and inspirational leaders who have made significant contributions to the cultural, social and economic fabric of the city.