Event Bookings
Corporate events and celebrations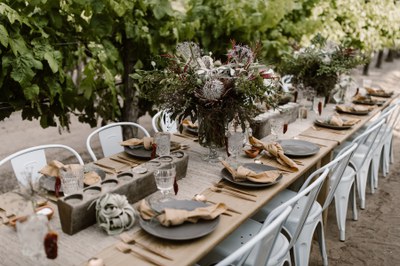 Rent the Botanic Garden, Zoo or Aquarium for your next large group event!
The BioPark is currently booking private large group events (500 guests and up) at the Zoo and Botanic Garden. 
We currently are not accepting wedding applications for 2023 and 2024.
The BioPark is developing a new plan for weddings in the future. More details coming soon.
More Details
Pricing
Pricing for spaces and catering can be found here.
Get in Touch With Our Team
Interested in booking one of our spaces? Fill out this form and our staff will get back to you as soon as they can.
BioPark Rental Application and Agreement
Ready to book? Read and complete the rental application and agreement:
Do-It-Yourself Birthdays
During regular business hours, BioPark visitors may celebrate birthdays. Bring your own food if you like and there's no need to make a reservation.
Celebrations may be held in areas open to public picnicking, such as the Botanic Garden's Festival Green, the plaza in front of the Aquarium, the grassy peninsula at Tingley or the Zoo's Cottonwood Park. (Please remember that no food or drinks are allowed inside the Aquarium.) You may want to bring blankets or camping chairs for your gathering. Pop-up tents and canopies are not permitted.
Each member of the party must pay general admission; there are no group discounts for birthday parties. Tickets may be purchased in advance at the ticket booths or through online sales. (Please note that you must order each ticket as a separate item in your shopping cart to be able to print each on a separate page.) Party hosts are responsible for distributing tickets.