Balloon Museum Board of Trustees
Information about the Balloon Museum Board of Trustees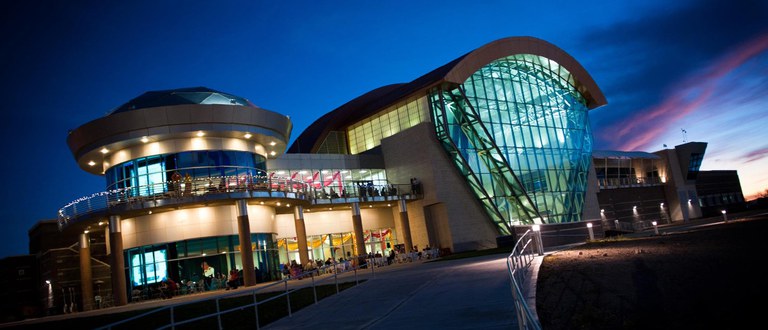 The Anderson Abruzzo Albuquerque International Balloon Museum Board of Trustees is a public advisory board whose primary purpose is to provide advice and recommendations to the museum for policies, plans, programs, mission, and budget.
The board's meetings are open to the public. All meetings are normally held at the Balloon Museum in the 2nd floor Board Room on the second Wednesday of the month, from 3:00 – 4:30 p.m., unless otherwise indicated. You can also join us on Zoom. The next meeting will be on January 25, 2023 inside the Balloon Museum.
Board Membership
View membership on this board.
Meeting Agendas and Minutes
2023
January 2023 Agenda and January 2023 Minutes | March 2023 Agenda and March 2023 Minutes | May 2023 Agenda and May 2023 Minutes
2022
January 2022 Agenda and January 2022 Minutes | March 2022 Agenda and March 2022 Minutes | May 2022 Agenda and May 2022 Minutes | July 2022 Agenda and July 2022 Minutes | September 2022 Agenda and September 2022 Minutes | November 2022 Agenda and November 2022 Minutes
2021
January 2021 Agenda and January 2021 Minutes | March 2021 Agenda | May 2021 Minutes | July 2021 Agenda and July 2021 Minutes | September 2021 Agenda and September 2021 Minutes | November 2021 Agenda and November 2021 Minutes
2020
January 2020 Minutes | March 2020 Agenda | May 2020 Agenda | July 2020 Agenda and July 2020 Minutes | September 2020 Agenda and September 2020 Minutes | November 2020 Agenda and November 2020 Minutes
2019
January 2019 Agenda and January 2019 Minutes | April Agenda and April 2019 Minutes | May Agenda and May 2019 Minutes | July 2019 Agenda and July 2019 Minutes | September 2019 Agenda and September 2019 Minutes | November 2019 Agenda and November 2019 Minutes
2018
January 2018 Agenda and January 2018 Minutes | March 2018 Agenda and March 2018 Minutes | May 2018 Agenda and May 2018 Minutes | July 2018 Agenda and July 2018 Minutes | September 2018 Agenda and September 2018 Minutes | November 2018 Agenda and November 2018 Minutes
2017
February 2017 Agenda and February 2017 Minutes | April 2017 Agenda and April 2017 Minutes | June 2017 Agenda and June 2017 Minutes | August 2017 Agenda and August 2017 Minutes | September 2017 Agenda and September 2017 Minutes | November 2017 Agenda and November 2017 Minutes
2016
February 2016 (Agenda) and February 2016 (Minutes) | April 2016 (Agenda) and April 2016 (Minutes) | June 2016 (Agenda) and June 2016 (Minutes) | August 2016 (Agenda) and August 2016 (minutes) | September 2016 (Agenda) and September 2016 (Minutes) | October 2016 (Agenda) and October 2016 (Minutes) | December 2016 (Agenda) and December 2016 (Minutes)
2015
February 2015 (Agenda) and February 2015 (Minutes) | April 2015 (Agenda) and April 2015 Minutes | June 2015 (Agenda) and June 2015 (Minutes) | August 2015 (Agenda) and August 2015 (Minutes) | October 2015 (Agenda) and October 2015 (Minutes) | December 2015 (Agenda) and December 2015 (Minutes)
2014
December 2014 Agenda and December 2014 Minutes