About Us
Named in honor of Albuquerque's pioneering aeronauts Maxie Anderson and Ben Abruzzo, the Balloon Museum opened in 2005 and has since welcomed over one million visitors from across New Mexico, the United States, and around the world.
Balloon Museum Mission
The mission of the museum is to inspire a spirit of exploration, discovery, and achievement through experiences that engage our visitors in the history, science, sport, and art of ballooning.
Institutional Values and Principles
Demonstrate respect and the highest standards of professionalism in our work and interactions with colleagues and the public
Be authentic, accurate, and fair in the interpretation of our subject matter
Serve our audiences in unique, meaningful ways in order to sustain the relevance, popularity, and permanence of the museum
Ensure the public trust through proper stewardship of the collection and our resources
Recognize and fulfill the responsibilities that come from serving diverse audiences
Encourage learners to be critical thinkers in order to unlock knowledge and understanding now and in the future
Build institutional success through innovation, efficiency, collaboration, and accountability
Vision Statement
Create a vibrant, accredited museum, one that enriches people's lives and brings people together - whether from across town or from around the world - to learn, grow, share, and celebrate. Read our Strategic Plan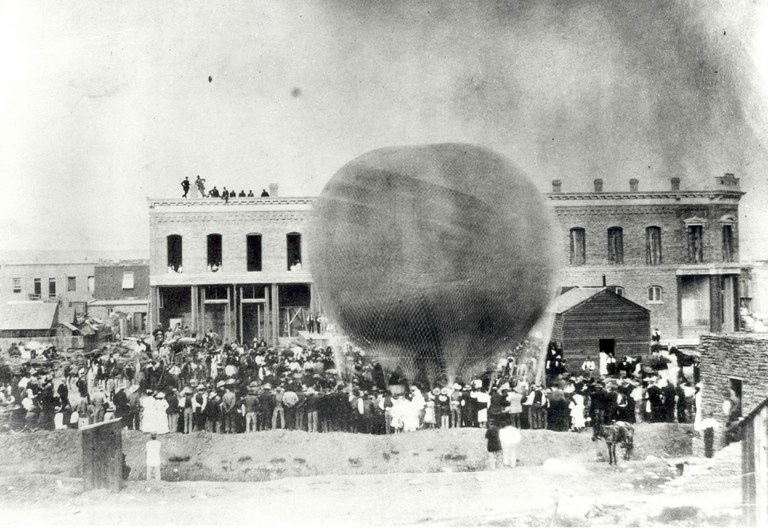 Explore the history, science, sport, and art of ballooning.
Discover how human aviation began with ballooning in 1783 and the many advancements that have followed.
Achieve new heights by gaining knowledge and inspiration from visiting our interactive exhibitions or participating in our many educational programs.