William Moyers, Wind and Rain
On view in the West Garden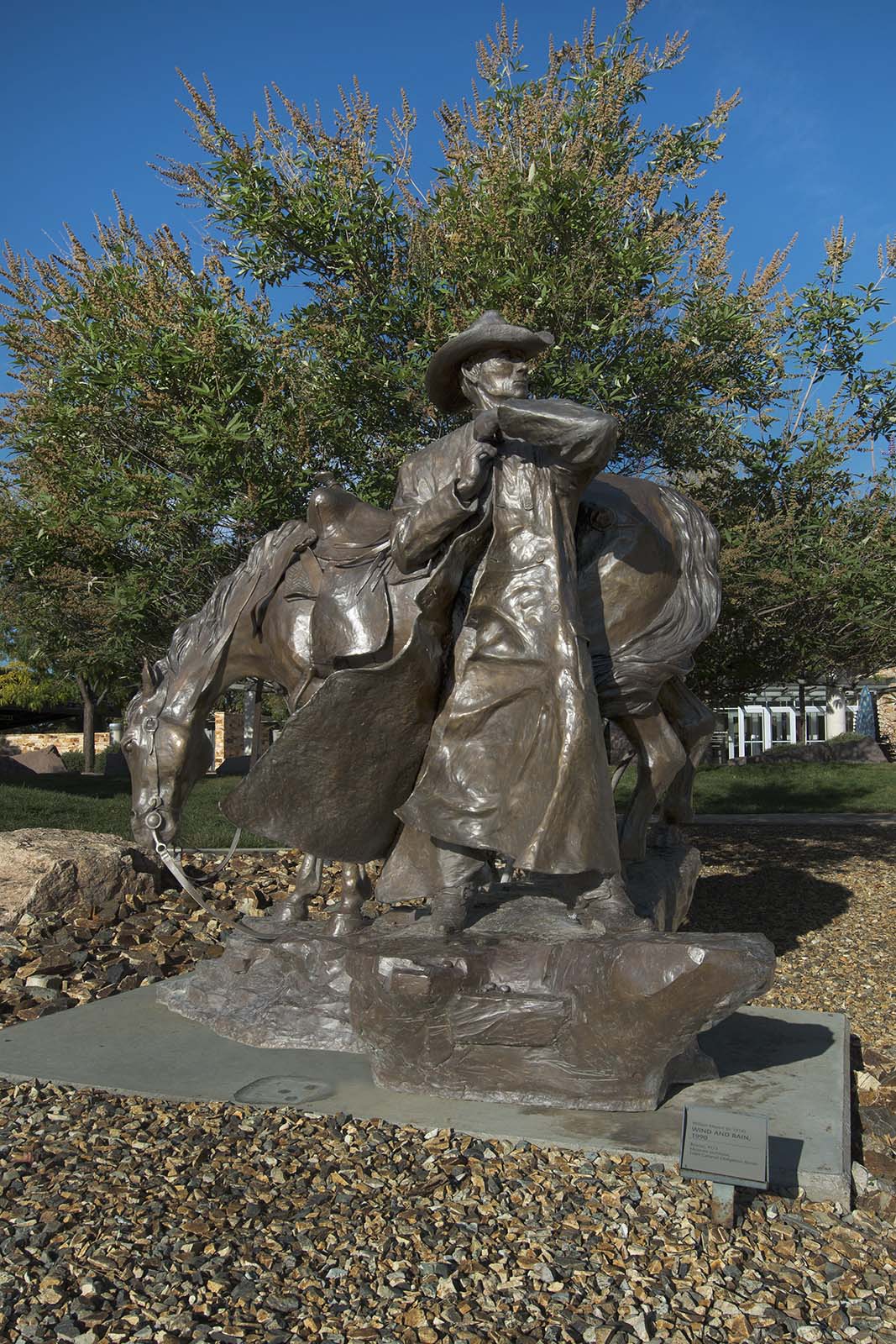 William Moyers
1916 Atlanta, Georgia – 2010 Albuquerque, New Mexico
Wind and Rain
1990
bronze, ed. 1/3
Albuquerque Museum, museum purchase, 1989 General Obligation Bonds
PC1990.74.1

William Moyers's cowboy figure in Wind and Rain buttons up his coat against the prevailing wind and looks into the distance. The cowboy has been glorified in the American west; it was a tough lifestyle that involved hard work, unpredictable weather, and an inconsistent livelihood. Moyers grew up with a similar lifestyle, breaking broncos and mending fences on a Colorado Ranch. He was educated at Adams State College and paid for his education by working on hay crews and breaking horses. His strong illustration background brought him success as an animation artist for Walt Disney Studios in California, but his primary artistic inspiration was the cowboy and the West.