Sculpture Garden
On view at Albuquerque Museum. The sculpture garden includes works by many of the most important sculptors of the American Southwest.
Nora Naranjo-Morse, Numbe Whageh, 2005, earthen work, 140' to 157', 1% for the Arts Fund, City of Albuquerque.
Drone footage, City of Albuquerque, 2019: Charles Barber, PG, Environmental Services Division, Environmental Health Department; Cynthia Abeyta, Survey Division, Department of Municipal Development 
Albuquerque Museum Sculpture Garden on view 24/7
 Download the Sculpture Garden Map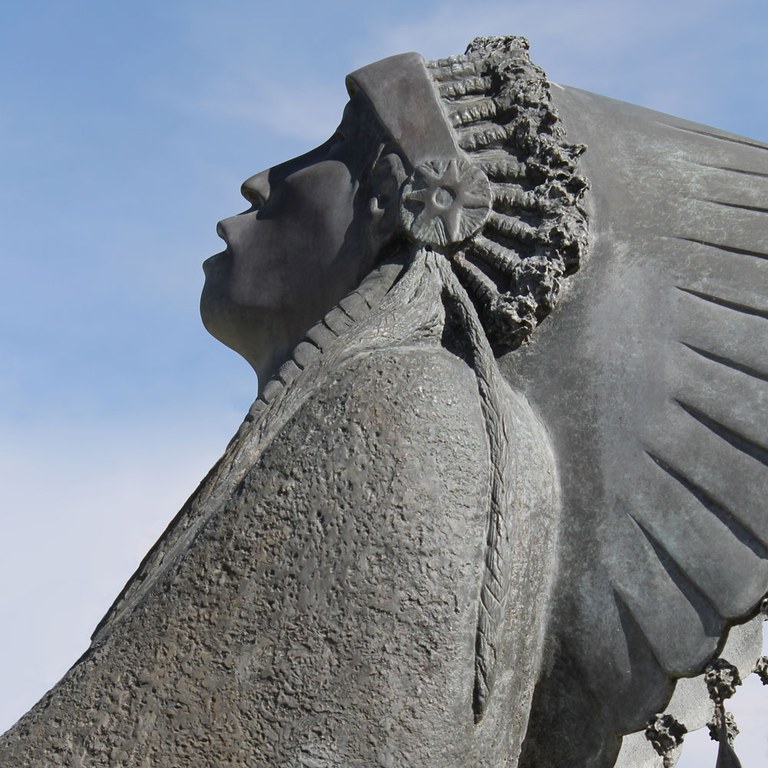 Allan Houser, Prayer (detail), 1994, bronze.  Albuquerque Museum; museum purchase, 1997. General Obligation Bonds. PC1999.1.1
The sculpture garden features over 50 works of art from the Museum's collection and a few works from the Albuquerque Public Art collection. Sculptures, a mosaic, a fresco, an earthwork, and more are presented in the Museum's lobby, atriums, and on the beautifully landscaped grounds.
The artworks are made by a diverse and accomplished cross-section of artists who explore themes such as the interconnected relationships between humans and nature, New Mexico landscapes, and historical and cultural stories specific to the Southwest and beyond. Many of the artists incorporate different materials in their work and they show how sculpture can be a versatile way to make art that includes different sizes, abstract and naturalistic forms, movement, different views from different perspectives, and audience interaction and interpretation.
While viewing the outdoor sculpture garden, enjoy a walk shaped by meandering footpaths and a beautiful natural setting. You will also find access to historic Old Town, Route 66, and many other cultural amenities.
Please help us preserve the artwork by not touching or climbing on the sculptures. Take lots of photos and tag us on social media @abqmuseum. Enjoy your visit!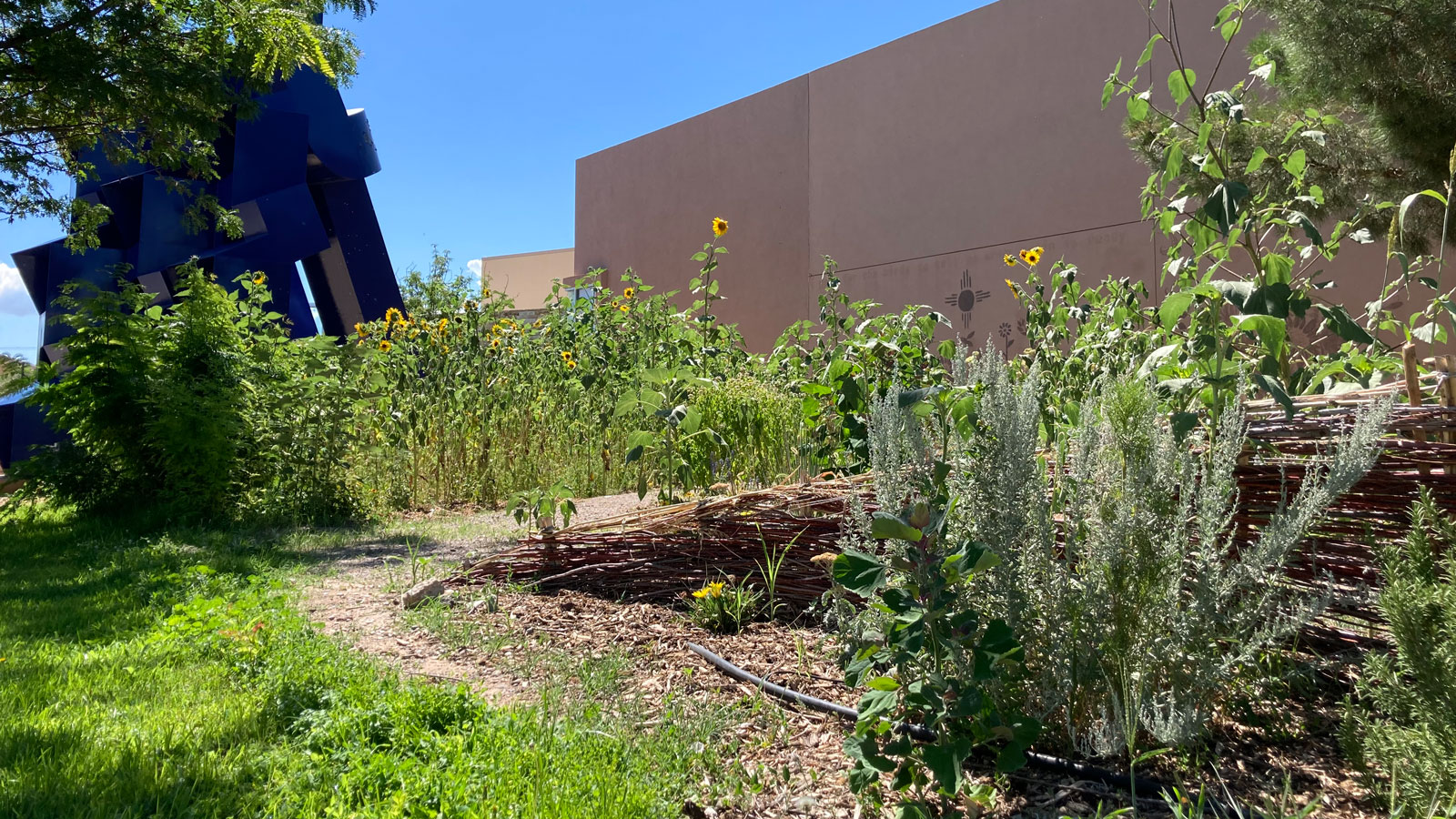 VIEW A GARDEN...THAT HEALING FEELING
A Garden…That Healing Feeling (Spring, 2022) is an eco-art installation designed by UNM Art & Ecology students and faculty of Creating Change, addressing inquiries around radical love, collective healing, and the transformative powers of plants to assist us in our efforts.