Journey West: Danny Lyon
An exhibition exploring the work of an internationally known and celebrated photographer of the Civil Rights Movement, the Chicago Outlaw Motorcycle Club, and the Texas prison system.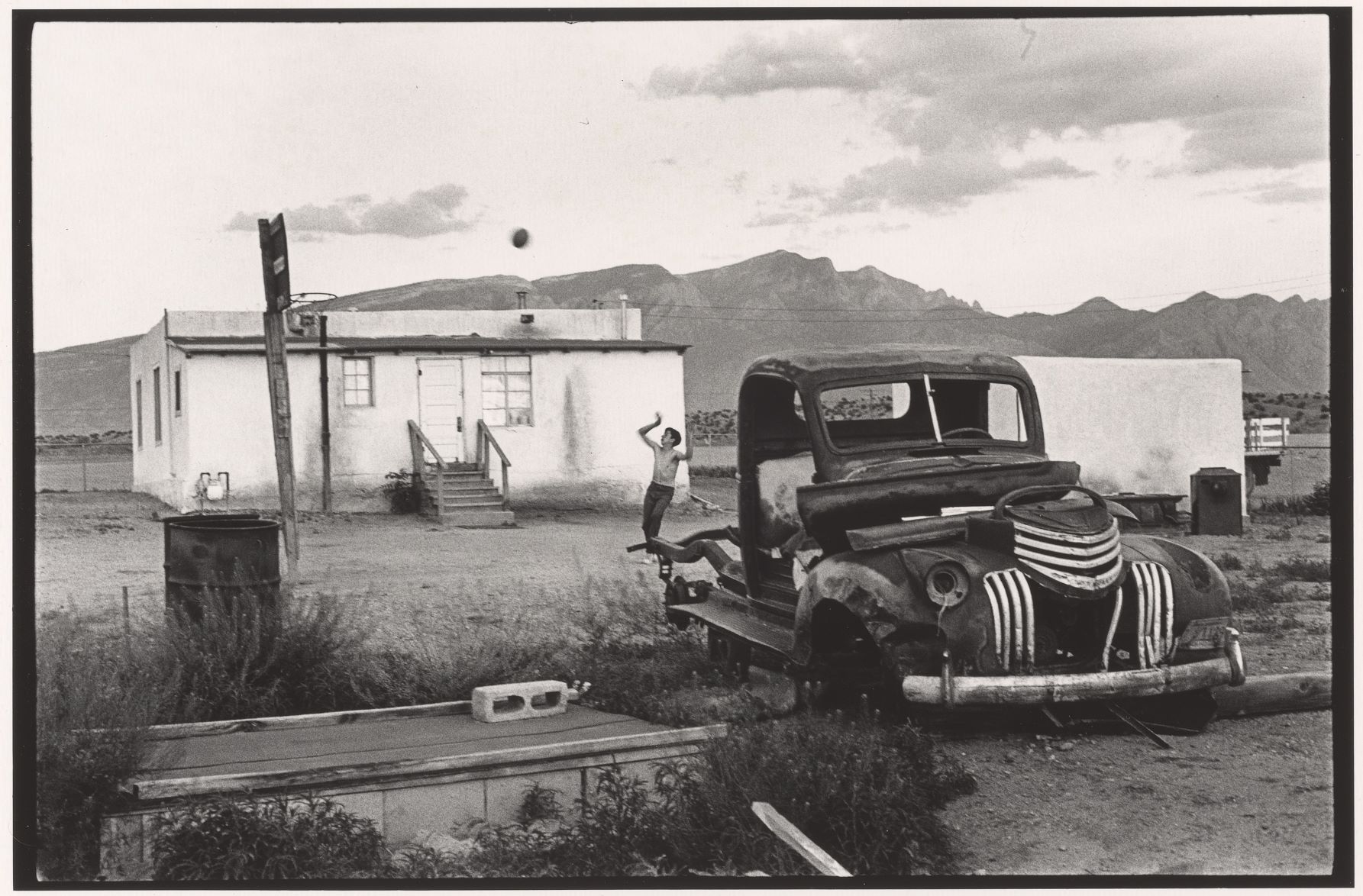 Danny Lyon; Llanito, New Mexico; 1970; gelatin silver print on paper from 35mm negative; 8 7/8 × 13 1/8 in.; image courtesy of the artist; © 2022 Danny Lyon
---
On view March 11–August 27, 2023
Danny Lyon, Self-Portrait, Llanito, 2016, archival pigment print on paper from Cannon G11 digital original, lent by the artist
CATALOG 
A catalog for the exhibition will be available in the Museum Store. Softback $45/Hardback $65.
Journey West: Danny Lyon features the photographer's lifelong exploration of the people, places, land, and history of the West. His connection to New Mexico is embedded in a decades-long interaction with his community in Bernalillo. His new photographs capture the state's diverse landscapes and raise awareness of fires, drought, and climate change.  The Exhibition also includes iconic images from Lyon's series on the Civil Rights Movement, the Chicago Outlaw Motorcycle Club, the Texas Prison System, protests, sensitives portraits of individuals from around the world, and more. The exhibition features a selection of 175 photographs, films, and montages spanning Lyon's 60-year career.
---
Details subject to change.
Additional support is provided by the City of Albuquerque Department of Arts & Culture and the Albuquerque Museum Foundation.