Digital School Resources 2020-21
Albuquerque Museum offers a number of virtual resources to support teachers and students during the 2020-21 School Year
Our mission is to connect students to the art, history and culture of New Mexico. We do this by introducing students to the stories behind the artworks and historical objects in our exhibitions and collection. We are pleased to offer a number of virtual resources to support your classroom including video lessons, teacher guides, podcasts, online exhibitions and downloadable resources. Preview this page to determine what materials will best support learning in your classroom.
---
Take a Virtual Magic Bus Tour
Magic Bus Virtual Tours are available to all teachers in grades 2nd-7th. These pre-recorded video lessons feature short docent guided tours in the Museum's art and history galleries and Casa San Ysidro. You can choose from eight lessons on topics related to New Mexico's art, history and culture. The videos are accompanied by a teacher guide providing background information and ideas for presenting the lesson.
Review the descriptions below to determine which videos will best fit your curriculum. Request video lessons by completing the online form that follows. You are not limited in the number of video lessons you request, however you must fill out a different form for each location, either Albuquerque Museum or Casa San Ysidro. Optional art kits can be requested so that you can provide a hands on experience with the lesson.
Albuquerque Museum (Grades 2-5)
Request Albuquerque Museum Video Lessons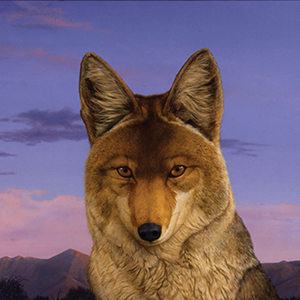 Faces of New Mexico
New Mexico has people from many different cultural backgrounds and walks of life. Some of these people become the subject of portraits created by artists. In this lesson, students will examine how portraits portray the diversity of people and animals in New Mexico.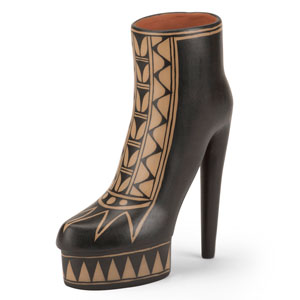 What is Art?
New Mexican art is diverse, just like the people who live here. Art made in New Mexico can reflect centuries-old art making traditions as well as contemporary ideas, materials, and styles. In this lesson, students will be introduced to many different types of art made in New Mexico and broaden their perspective of what art can be.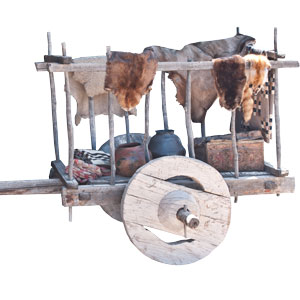 Trade and Transportation
New Mexico has been a crossroads of trade and travel from ancient to contemporary times. People living in New Mexico throughout the centuries have forged routes and built relationships to get the items they needed and valued. This lesson explores the trade routes, forms of transportation and goods that have changed Albuquerque over time.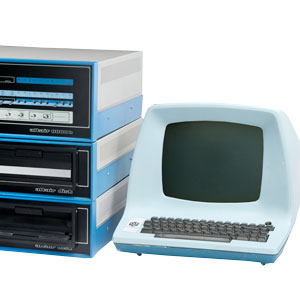 Albuquerque Then and Now
Look around Albuquerque today and you can see evidence of changes made over time as well as ways we have incorporated our past. This lesson takes us on a journey from early Native American settlements to current developments in space travel to examine what has changed and what has remained the same over time.
Casa San Ysidro (Grades 3 to 7)
Request Casa San Ysidro Video Lessons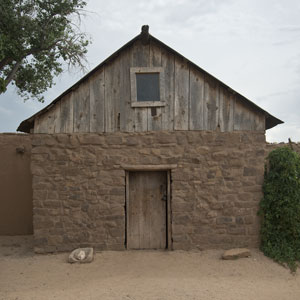 New Mexico Farming and Agriculture
This lesson focuses on the history of agriculture in the Rio Grande Valley and the tools that farmers used in that area during the Spanish and Mexican periods. Students will learn about acequias, ancestral Puebloan farming, Spanish agricultural practices, and essential farming tools from the museum's collection.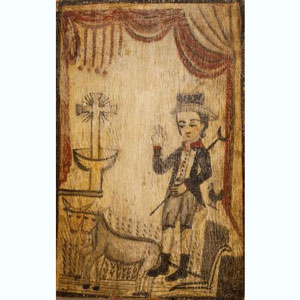 New Mexico Traditional Art and Carpentry
This lesson describes the visual art and decorative objects that were produced in New Mexico over a period of more than 350 years. Students will learn how New Mexico's decorative arts became deeply intertwined with religion and local lore as a result of the Spanish Empire meeting Mexican cultures over hundreds of years.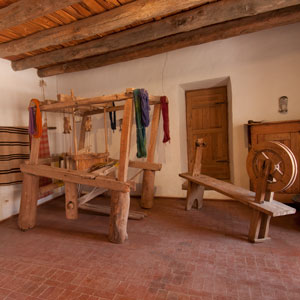 New Mexico Weaving
This lesson features content on the history of weaving in New Mexico and how textiles became a major economic trade in the area. Students will learn about the sheep that were first brought to New Mexico, the complete process of weaving, and how people have spun yarn to be woven into fabric for thousands of years.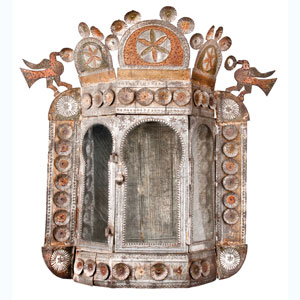 New Mexico Tinwork
This lesson reviews the history of tinwork, a traditional Hispanic art form where people took discarded pieces of tin to create art. Students will learn about the innovation people used to repurpose objects they could not afford to throw out in order to create utilitarian artwork for homes and churches.
---
Digital Resources
Browse our selection of digital resources to support your classroom learning. These include online exhibitions, podcasts, art video lessons and downloadable materials that you can customize for your classroom. Resources are organized by grade level and have links to view and download.
ELEMENTARY SCHOOL
Printable lessons designed for families to make art from home. New projects available every week. 
Learn about the art and history of our community. Download coloring pages of objects from the Albuquerque Museum collection. 
MIDDLE & HIGH SCHOOL
This online exhibition features a wide variety of sculptures currently on display in the Museum's outdoor and indoor spaces. Many of the artists featured lived and/or worked in New Mexico. Watch a video by the curator, browse artworks and learn more about the artists and their works. 
Trinity: Reflections on the Bomb
Designed in conjunction with the 75th anniversary of the bomb, this online exhibition features artist responses to detonation of the first nuclear bomb in New Mexico. Take a virtual flyover through the exhibition and explore artists and artworks. 
Seven Generations of Red Power in New Mexico
This online exhibition illuminates a history of resistance and its ongoing legacy in New Mexico.
Take a deep dive into the stories behind some of our most enigmatic images in the photo archives collection. 
Video Art Lessons & Creative Sheets
Browse video lessons that explore a variety of techniques, artist designed color pages, and creative exercises. 
---
Teacher Guides
Teacher guides featuring art and historical objects from the Museum's permanent art and history galleries and Casa San Ysidro. Guides include lessons and images support student learning about the art, history and culture of New Mexico. For more information, call the Albuquerque Museum Education Department at 505-764-6502 or email Jody Vanesky.
Seven Generations of Red Power in New Mexico Teacher Guide
This guide features posters and documents from the exhibition that were created during the 1970s and 80s. They were created by different individuals and organizations to raise awareness about issues impacting Native American populations including relocation, resource extraction and pollution, police brutality, and colonialism. These primary sources can be a springboard for understanding seven generations of Native American activism both locally and nationally. Find the exhibition online HERE.